1/48 AZ Models - Saab J 29 E/F Tunnan
Packaging:
Were the sprues individually bagged?

No all were in a single heat sealed bag

Was the clear sprue in a separate bag?

No it was inside the same bag as the spreus, and I believe this is somewhat sloppy arrangement from the manufacturer.

The only clear part is a single (closed) canopy snipped from the gate.

It would be a much better way to leave it on the sprue and have some sort of protective gate/mold like Hasegawa does for their jet style kits.

Were there any additional protective measures used which might warrant bonus points?

There was quite a bit of room inside the box which will allow parts to shift around.

Given the lack of sturdiness of the cardboard that the box is manufactured out of I feel this is quite an oversight of AZ models.

Is the box art worth raving about?

Box art shows the restored and maintained museum version and remains the only remaining flyable Tunnan. The backside of the box provides a nice colorful layout of the 3 different alternate schemes.

Were any parts damaged?

No damage was apparent but some light scuffing markings were apparent on the wings.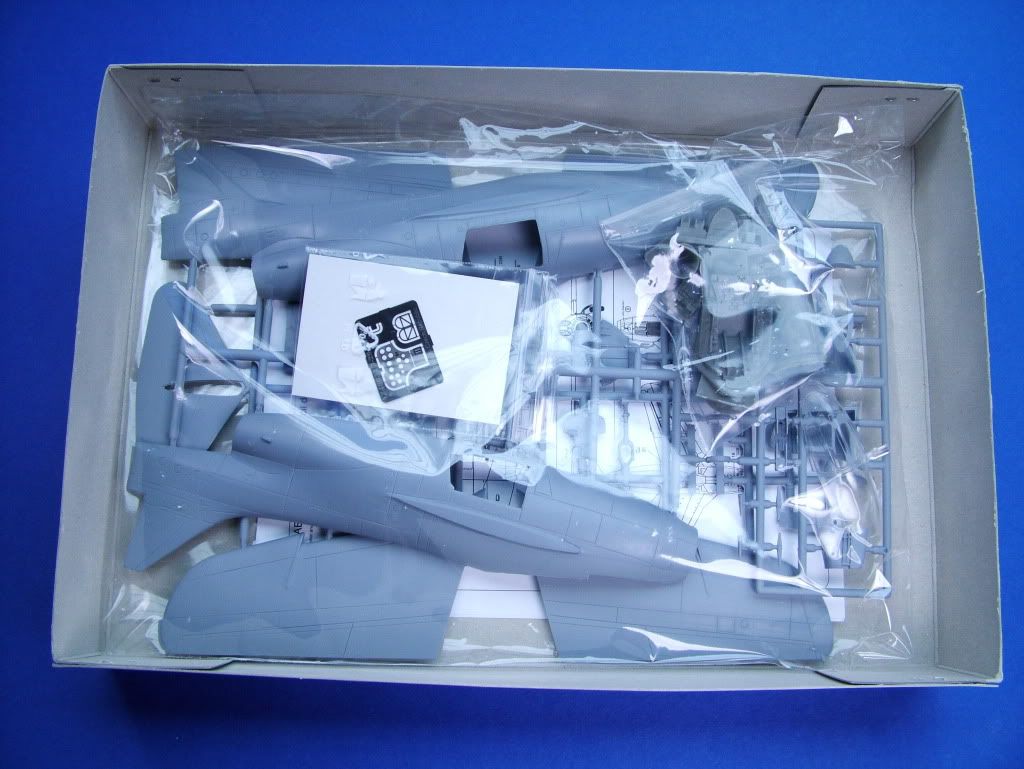 Instructions:

Are they clear and easy to follow?

The instructions are clear but somewhat basic, consisting of a four page fly-out Black And White

Do they include multiple languages?

No only English is provided

Are they accurate?

Instruction steps appear to be accurate, Jonas will do the in depth build and provide additional observations, please refer to his build thread.

Do you agree with the build sequence?

Same comment, please check Jonas' in depth build thread

Do they include color call outs?

Yes utilizing an alphabet style indicator of "general" colors

For multiple paint types?

No specific manufacturer is provided or alternates

Painting profiles?

3 color schemes are provided on the box in line art form

In color?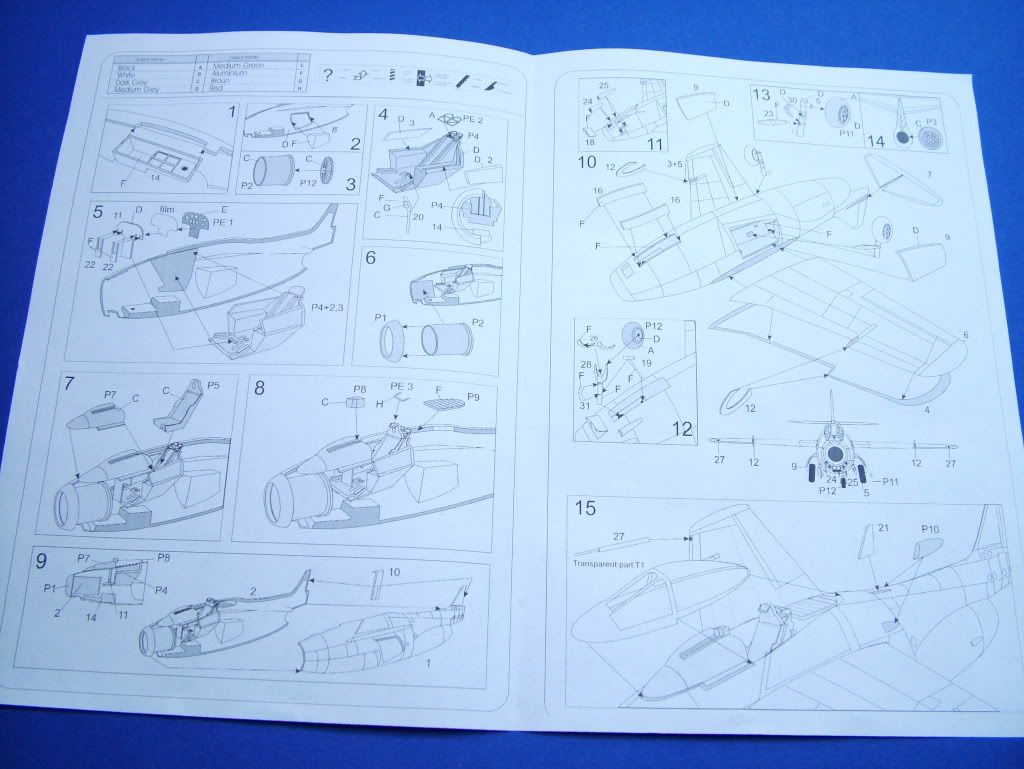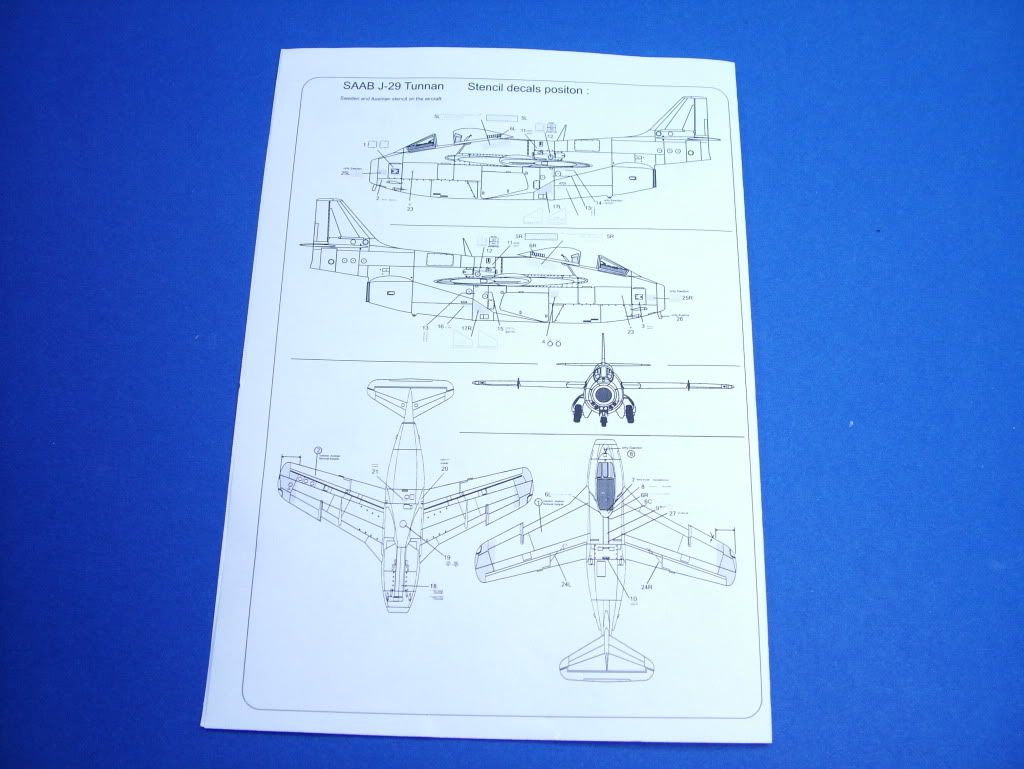 Decals:

Are they accurate?

Decals are very nicely rendered and properly saturated for good color - no bleed through.

Are they in register?

Zooming in under magnification they look extremely well done

Are stencils included?

Yes, they can even be read, although I am unsure if they are correct in spelling/call outs due to lack of Swedish language. I am sure Jonas will provide additional insight.

Are there many schemes catered for?

There are 3 styles in this boxing, AZ Models took a marketing approach of providing one additional boxing that has 3 more styles.

Are seat belts or instrument decals included?

No seat belts or instrument decals

Were any setting solutions needed / used?

Jonas will provide once he get's to this stage in his in detail build review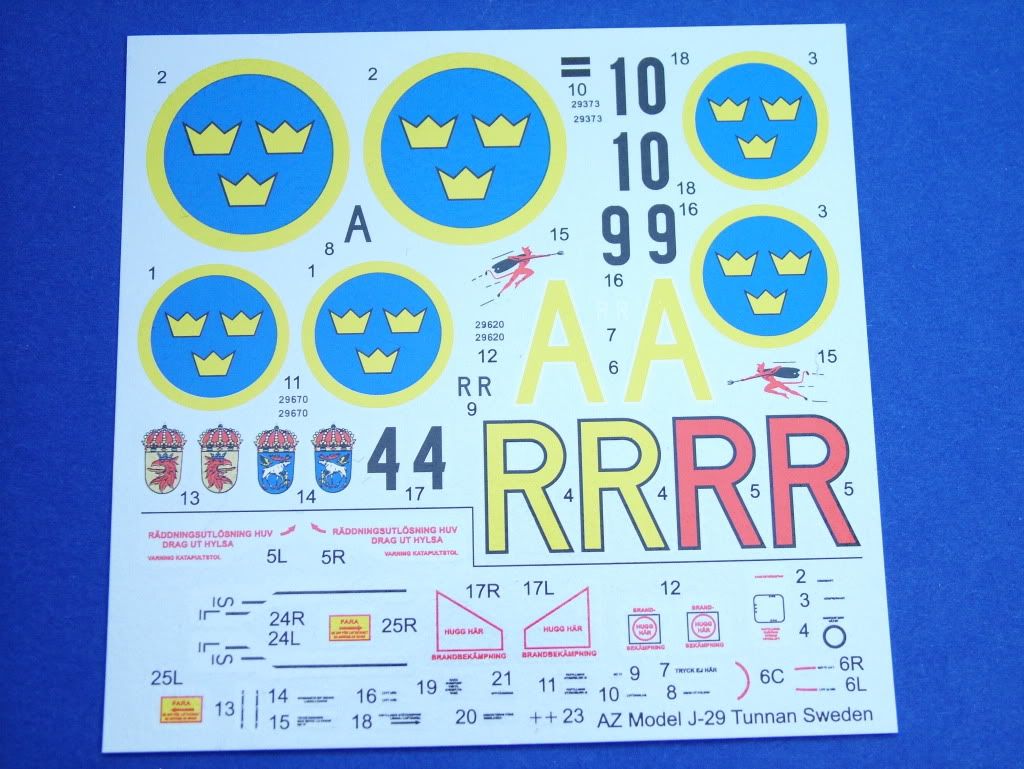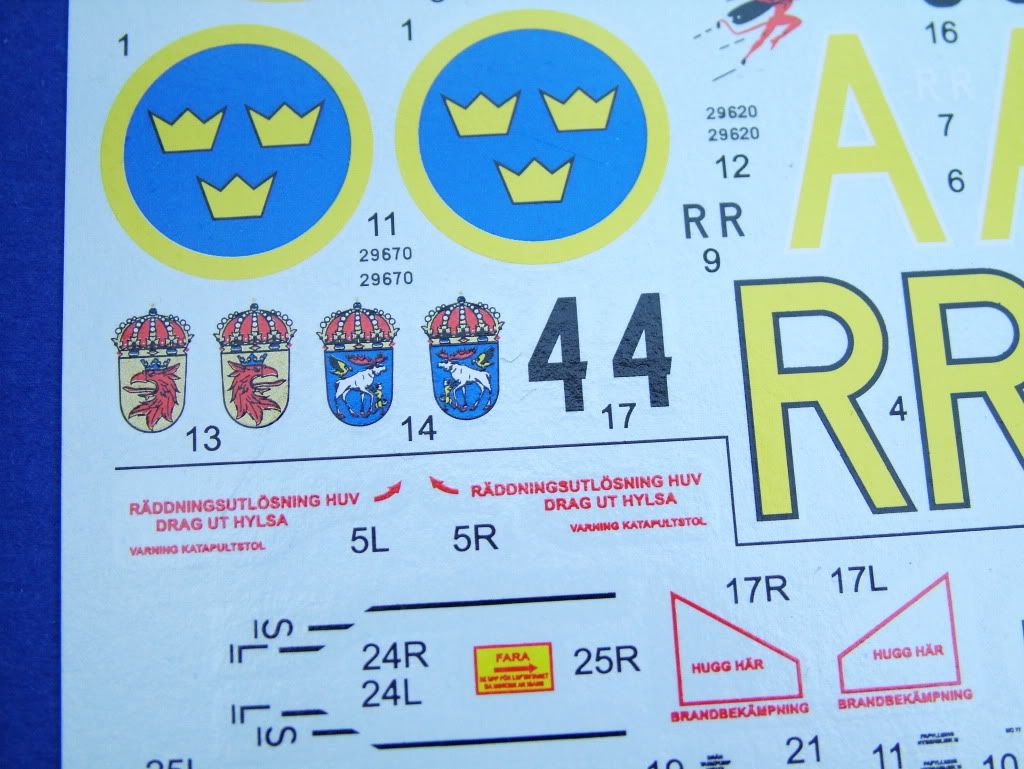 Accuracy:
How does the kit compare with the real thing?

Some minor shape issues have been identified within the cockpit canopy shape and the intake.

Are there any glaring errors?

None identified at this time.

Can you think of a remedy for errors spotted?

Maestro Models is planning to release some aftermarket additions to correct the intake trunking and hopefully some different types such as the Recon version are rumored to happen soon.

Are there any after market sets available which are worth considering?

Maestro Models has already come out with an additional PE detailing set which looks very nice indeed. Jonas' will show how well this little gem of PE will bring about some nice detail.
Detail:

What is the detail level like?

The panel lines appear to match up with the line drawings I could find and compare to.

I feel in my opinion the panel lines are a bit deep and thick to my personal taste. Given hat the scheme options are NMF panel lines tend to stand out quite easily so this could be a bit of a drawback.

Does the kit have lots of raised or engraved surface detail?

No raised detail on the fuse / wing.

The raised detail in the wheel wells appear a bit heavy and could benefit from a PE set update or resin addition ala Aires.

Especially in areas people frequently focus (e.g. on aircraft this would be the cockpit, wheel wells and engines)?

The cockpit parts are provided via a resin "hop up" parts. They should look nice once painted up. The side consoles appear a bit simplified.

Is the detail crisp or soft? Can it be easily enhanced?

Detail is crisp for the cockpit, the exhaust / turbine detail is a bit soft. Wheels are nicely rendered. Seat has seat belts molded in and one could scrape these off and update with the Maestro Model PE set.

How does it compare with other kits?

Was there lots of flash?

Some flash is apparent on the wing tips and rear of the fuselage and some of the smaller parts.

Are the clear parts thin or thick, or deformed?

The clear single cockpit is sufficiently clear but most modelers will want to polish it up with the Florymodels (Green/White) buffer and a quick dip into Future.
The cockpit framing is a bit heavy to my taste.
Fit:

If the kit has been built, how well did it go together?

Please refer to the full detail build via Jonas

Was the parts fit generally good, or were there lots of gaps?
Did you need to do lots of dry fitting?
Can you think if any advice that would help others to build it?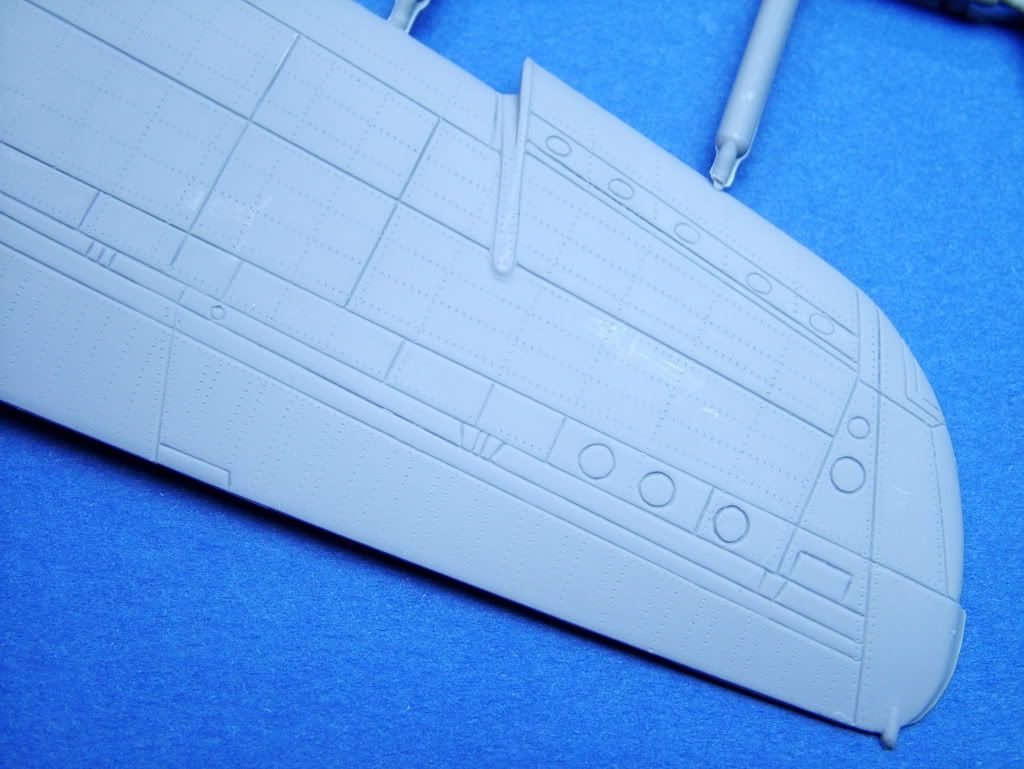 Extras:

Did the kit include any photo-etch or resin parts?

As being a semi limited production run kit, several parts are made up of resin for the cockpit tub, a small PE fret is provided for the instrument details

A canopy or marking masks?

No masks provided, and could have been a nice simple addition to the box.

Hoses, chains or metal barrels?
Any other goodies?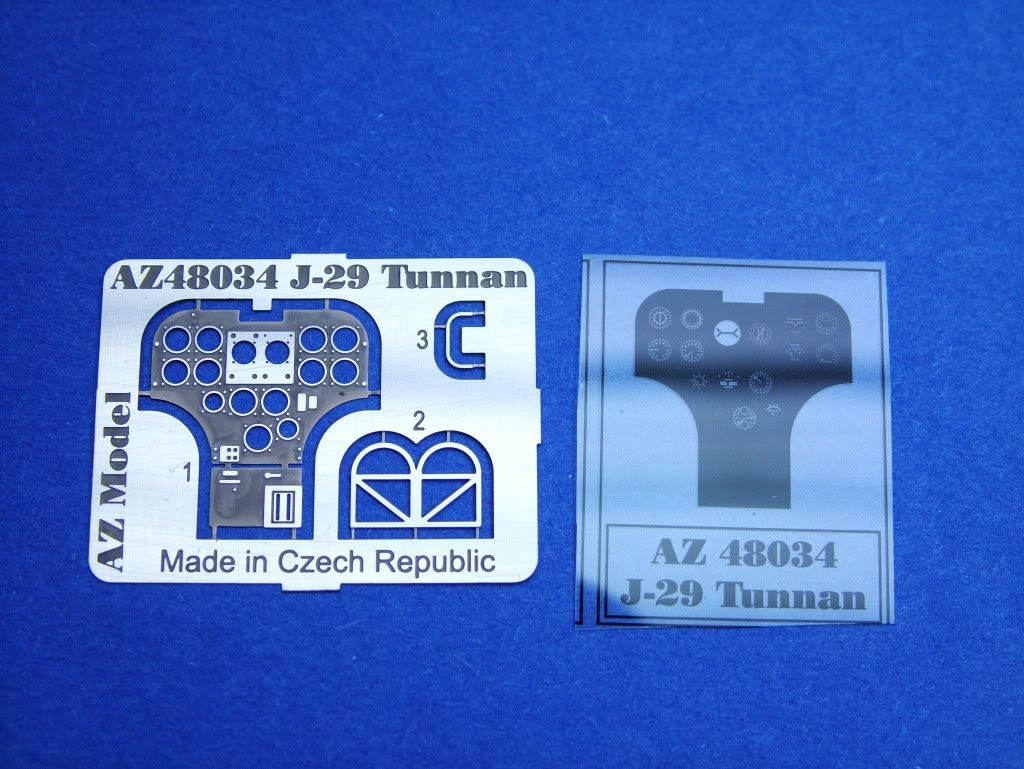 Value for Money:

How does the cost of the kit compare with its contemporaries?

I was a bit surprised at the suggested retail price when I picked mine up at Telford. At 48 pounds this is quite a bit of money for the limited parts count.

If it costs disproportionately more, do any aspects of the kit warrant the higher price (Think decals, accuracy, detail and fit)?

I will need to await until I build up my version, I do hope the price will come down soon, but very much welcome an unusual and much overlooked subject.

Are there any other options available?

The NeoMega resin kit remains the only other option in 1/48 scale
Packaging 6/10,
quite disappointed given the retail cost of this kit, and certainly should be improved upon.
Instructions 7/10,
definitely could use some more detail on painting guides, given the low parts count it does the job
Decals 9/10,
perhaps the best part of this kit are the very colorful and well rendered decals, would have like to have seen some additional trainer schemes included in the box
Accuracy x/10 TBD via Jonas
Detail 7/10,
somewhat heavy panel lines, and some known shape issues have been identified.
Fit Untested
Extras 7/10,
one small fret of PE for the instrument panel was indeed welcome
Value for Money 7/10,
As noted this is quite an expensive kit for the parts count, albeit this is somewhat of a unique aircraft for the more collectors type modeler.
Overall 43/60