Academy 1/32 F-16I SUFA
Scale:1/32
Manufacturer: Academy
Parts used: Wolfpack Cockpit, Aires wheel wells, LEDs
Main Paints used: Tamiya and Gunze and.
Total running time: 450 minutes in 15 parts
So it begins, a big build with all the goodies this is going to be a fully LED lit F-16 in a landing diorama of this amazing aircraft.
Part one cover the build outline and working on the resin cockpit, installing the LED etc.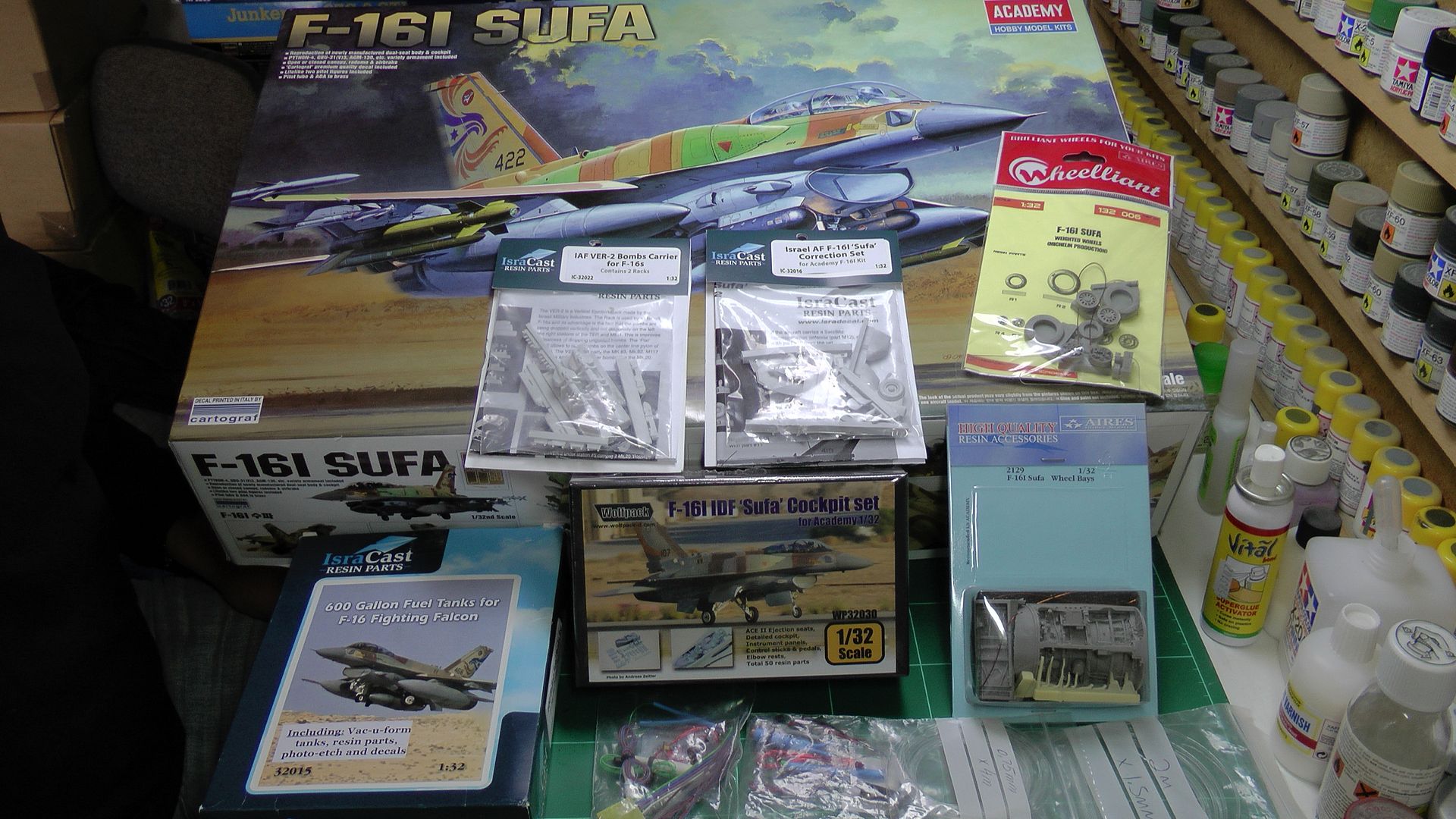 In part two we work on the fibre optics for the MFD's and the paint and weather the cockpit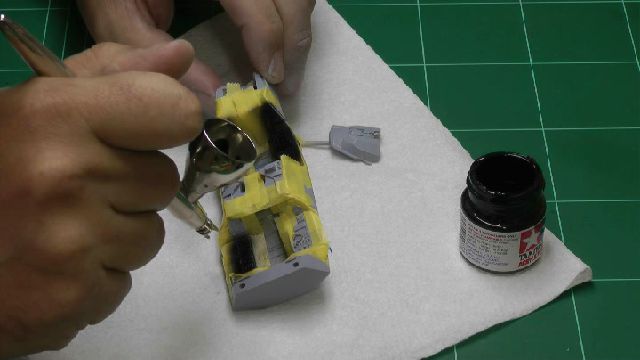 In part three we finish of the cockpit and install the fibre optics. then we make seamless intakes with lacquer thinners and the spray the white colour.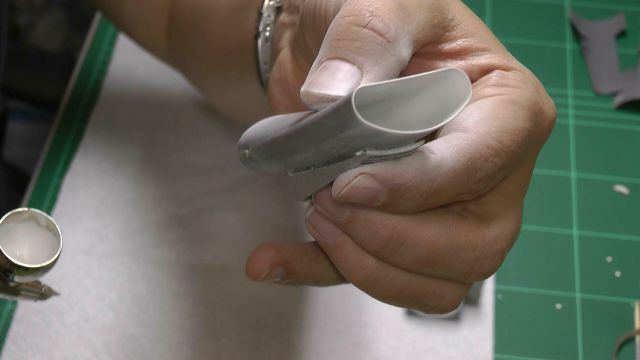 In part four we wire up the intake nav lights and install the main gear wells.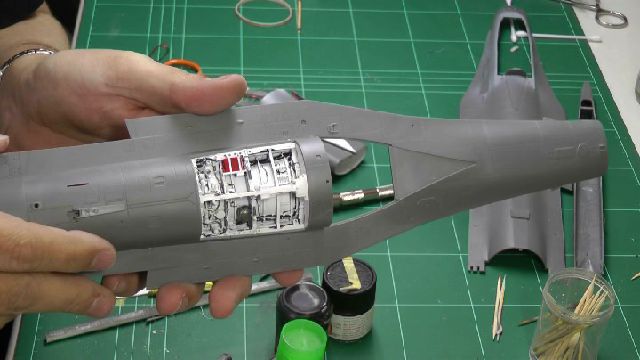 In part five we install all the wiring for the lights and seal up the fuselage and the cut the leading edge flaps to the landing position.
In part six we work through the painting the inner engine and then install all the lumps, bumps and photo etched parts to the exterior and then builds the pylons and fuel tanks.
In part 7 we polish up the canopy and then mask, them preparing the model for airbrushing by closing everything up.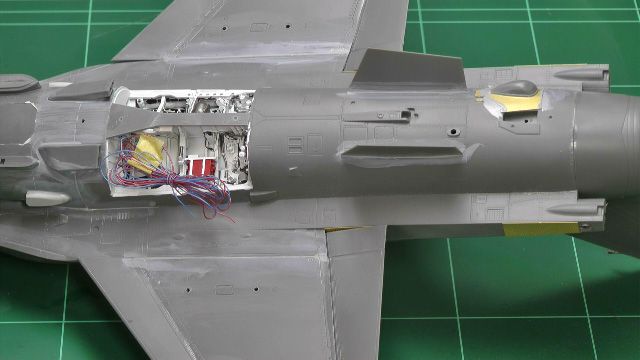 In part 8 we move into the painting stage of the build and talk about the paints and then prime up and start on the weathering with pre shading.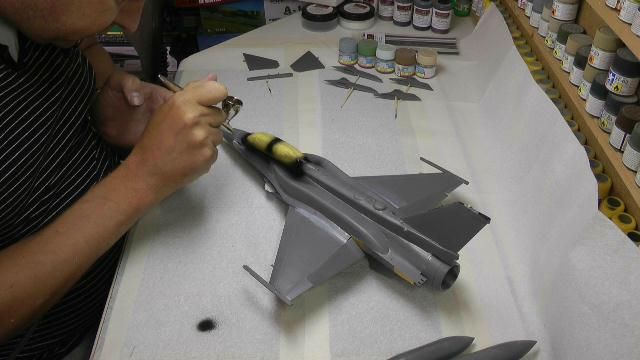 In part 9 we work on the paint work with the light grey underside colour and the lighten it up and the start on the free hand camo with the lightest colour first, the sand.


In part 10 we carry on the camo work and make a custom mix to get the right shade of green we're after and the the brown before tidying up the camo. We then look at metalized paints and mask up.


In part 11 we work on the metal areas as well as the engine nozzle with buffer-able paints and then mask and paint the leading edges etc before decaling.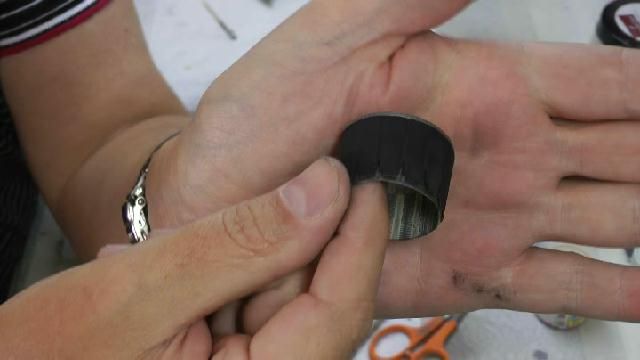 In part 12 see us finish decaling and then a quick satin coat before the whole model gets a Dark dirt wash before a dead flat coat goes on and it's onto the gear.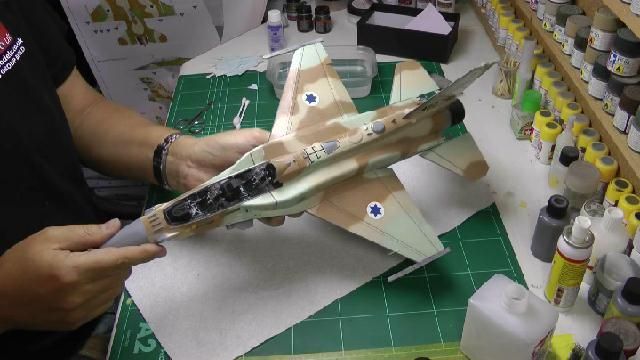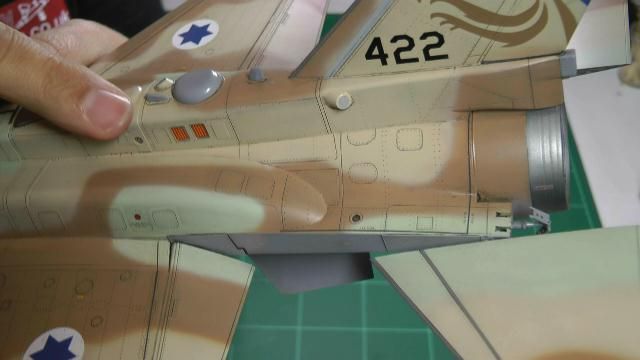 In part 13 we paint up and detail the gear before dipping the canopy in gloss to give us a crystal clear look. Then it's on with the pylons and get it on it gear for the first time.




In part 14 we fix the wiring for the LEDs and make them look like the break lines, then working on the weapons fit before adding all the little bits on the cockpit and aircraft. Then we work on the base.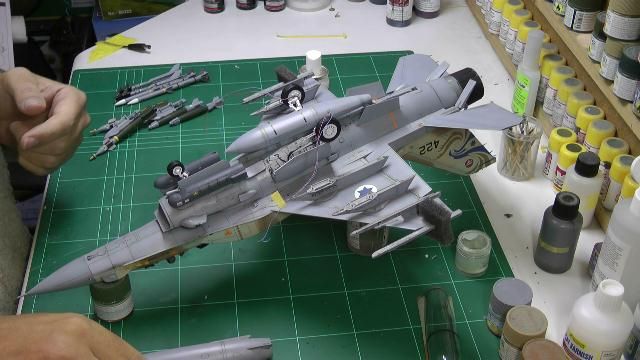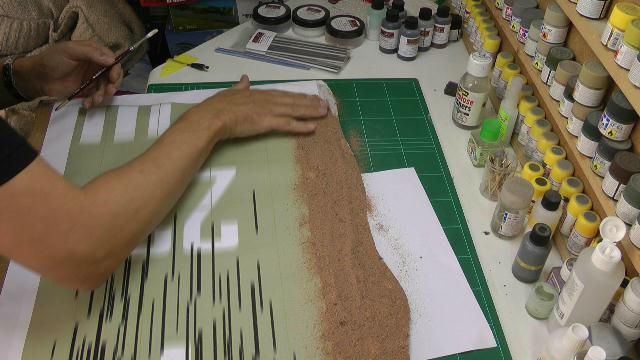 In part the final part of this build we bring it all together and install it on the base all ready for the final reveal.