In Box Review - Eduard 1/48 Su-7 BKL/BMK Fitter Limited Edition.
The Sukhoi Su-7 (NATO codename "Fitter-A") was a single-seat, single engine jet-powered fighter in service with the Soviet Air Force (Frontal Aviation) throughout the 1960s.
It was a nuclear-capable aircraft that went on to be a successful ground-attack fighter (noted for its ability to withstand large amounts of combat damage and still fly), seeing extensive combat actions particularly in the Middle East and in Southern Asia.
The type was delivered to Warsaw Pact nations as well as trusted Third World allies and, today, few are in service with any air force. Despite its speed, bombing accuracy and battlefield robustness, the Su-7's powerplant proved exceedingly thirsty, limiting its tactical usefulness to its meager combat radius of several hundred miles.
The aircraft went on to be produced in at least ten known major variants that also included a two-seat trainer and appeared in approximately 1,847 total production examples from 1957 to 1972.
Packaging:
Were the sprues individually bagged?
No, single transparent re-closeable bag.

Was the clear sprue in a separate bag?

Yes - Zip Lock Baggie variety, a very nice touch to keep the small parts from getting lost once removed from the sprue, prepped with your favirite "Clear" and safe keeping for final instalation to the model.

Were there any additional protective measures used which might warrant bonus points?

N.A. - The box is quite sturdy with appropriate tight dimensions around the largest sprue size as such not allowing excessive shifting of parts during shipments.

A seperate small parts box, "a la" Hasegawa limited edition series could be a nice touch.

Is the box art worth raving about?

Eduard does a nice job of providing box art for this specific release. The subject matter is depicted overflying a worldmap of the Eastern Block Countries where it was deployed, showing off a nice camouflage scheme for one of the included options.

Perhaps not at the same level as Tamiya or Hasegawa (then again these companies employ world renowed aircraft artists).

Certainly much better than Hobby Boss and Trumpeter.

One nice thing on the side box art is that Eduard has made it standard to show all marking options with color profiles on the side of the box, something other manufacturers should take note off.

Were any parts damaged?

No parts were damaged, or broken off the sprues, no loose parts.

No scuffing or marring of the plastic visible.

No visible pin marks, no sink holes or short shots of plastic to be detected throughout all Sprues.

No damage or punctures, scratches in the decal sheet.

No damage encountered on the PE fret.
Instructions:

Are they clear and easy to follow?

Eduard instruction booklets are in my mind the best on the market today. Quick "Blue" highlights indicate optional parts, such as PE replacements, and/or variant options. Included as well is a quick reference for their Masking placements. A very nice & welcome addition to ensure no mistakes can be made by the builder.

Also any part that requires cutting or removing are shaded in the "standard" Eduard way of indicating these actions in "Pink/Red". Again a very nice touch in their instruction manuals and am hoping that other manufacturers take note and follow suit to make this the "standard" of the plastic modeling industry.

Well layed out in clear steps that are functional and excelent subassemblies throughout. A marked improvement over the original KOPRO kit rendition of a couple of samll pages in Black and White confusing sketches.

The glossy feel of the booklet gives a sense of luxury and the color profiles are the best of the industry.

Lovely background history on each subject is provided. In addition, Eduard is now making the color profiles available on line for further study, as well as the complete instruction booklet, should you ever mis place it a quick connect to Eduard website gets you settled. Another excelent touch.

An additional page for all the stencil data.

Do they include multiple languages?

Yes, 5 languages are provided for English, Polish, French, German and Japanese.

Are they accurate?

Assembly steps for this subject are accurate and easy to read without being overly complex. No misterious missing parts to report.

Do you agree with the build sequence?

As this is an inbox review and the subject kit being quite simple and small parts count, the sub assemblies reviewed do make a lot of sence and should prove no issues to be encountered.

Do they include colour call outs?

Yes full color call outs are provided using Mr. Gunze paint range both Aqueous (water Based) and the Enamel based.

For multiple paint types/brands?

No and no cross-references provided to potential FS color ranges/options.

Painting profiles/colour?

Eduard color profiles are some of the best in the industry, the line art is some of the best quality in print and well researched.

Here is hoping that Tamiya and Hasegawa switch out to the layout booklet size, glossy feel and color profiles Eduard provides.

.
Decals:

Are they accurate?

The 6 available options are very well researched. Some debate exists regarding the color of the "Green" used for the Iraq national markings. I have not had a chance to do a further study of these.

The National Red Stars are the best I have seen, the thin Red borders have been difficult to produce accurately by "other" manufacturers. The National "Orange" color for the India Roundel is spot on, when checking my photo references.

What I do like is that Eduard easily could have gone to less complex paint schemes as the Su-7 in service was mostly in NMF. It would have kept the overall cost down on all provided decal options. Very much welcome the nice colorful examples included and as such provide a wide range of operators and options for modelers to choose from.

Are they in register?

Eduard uses Cartograph for their decal sets and are of the best quality seen in the modeling industry.

They are a beauty to behold, nice clear crisp within register, vibrant and (deep) colors (White is notorious for being opaque, but these look very good), very thin with a minimum clear border (carrier film), check out the close up photos of the decal sheet further down. Roundels are indeed "Round" when checking against a metal drafting circle of comparible size.

Size and shape(s) of National Insignia are correct to placement on airframe and scale.

Cudos for providing a few bonuses on the sheet in the form of stencil data for the main airframe and weapons.

Are stencils included?

Yes, they are of very good quality and can be read under a magnifying glass.

Are there many schemes catered for?

Eduard does a great job in providing 6 very colorful camouflage schemes.

One could easily expand to a NMF Russian or Czech finish by using the countries specific Stars/Roundels instead of using the more complex camouflage schemes and as such expand to another 2 options.

Are seat belts or instrument decals included?

Yes, The PE set nicely adds to the overall feel of the cockpit and dresses it up quite well. Some pieces are colored such as the instrument consols and front panel.

95 photo etched parts adding further detail out the sparse original plastic cockpit/canopy, wheel bays and fuselage. The downside is that some of these parts are very tiny and/or look very fragile (especialy the ones for the pitot tube vanes). In some cases the instructions ask for the removal of part of the plastic pieces to replace these with, much more accurate/scale like, photo-etch items. For someone not used to dealing/gluing PE, or modifying plastic pieces, this might become quite a challenge. Personaly I love these sets.

Any Swastikas? If you have tested them, how did they perform?

Were any setting solutions needed / used?

NA this is an inbox review, however as these are cartograph no issues should be experienced.
Accuracy:

How does the kit compare with the real thing?
Comparing a few on line fotographs of a restored subject the general outline (shape) and dimensions wing/fuse length/span are quite accurate.

Issues worth noting are:

The thick wing fences, these features have continued to be difficult to replicate in plastic molds. Personally, I will remove these and replace them with some very thin White Styrene card stock. Would have been nice to have a PE replacement wing fence.

The included bomb and missles show very thick detail, most super detailers might want to either; (a) leave these off, or (b) modify by rescribing.

The Rocket/Gun pods are of accurate shape, some simple drilling out of the tubes will provide a nice touch of extra detail to the model.

Another nice addition that "could have been" is to update the included fret with the fins for the wing tanks and can as such be replaced with a more scalelike (read: thin) feature. They are available on the aftermarket PE sets for the KOPRO kit) hint hint.

I hoping Eduard will adress these reported issues with an inclusion of an updated PE sprue in future releases.
Are there any errors?
Can you think of a remedy for errors spotted? Noted above in the accuracy section.
Are there any after market sets available which are worth considering?
The included PE provides just enough detail in this scale for most modelers.

The super detailer might have wished for the original Eduard PE sets for the old KOPRO kit to have been included, rather than the limited edition/subset of those frets.

One inclusion that would be nice would have been to upgrade the wheels with a resin set. As Eduard is expanding the BRASSIN brand range, I beleive this would have been a excelent opportunity to cast these and market them in the kit. I do understand that this subject matter might be somewhat of a limited market and perhaps only interests modelers of the East Block & Russian Jet Jock variety, however providing a set like that would expose Eduard fine resin to modelers and provide them with a taste of what they are capable of.
Detail:

Does the kit have lots of raised or engraved surface detail?

All panel lines are of a medium variety engraving, of similar depth and within scale width.

Is the detail crisp or soft? Can it be easily enhanced?

Molding of these sprues are done in a medium soft Grey plastic than the "standard" encounterd Tan plastic in Eduard's releases.

The sprues are consistent throughout each part and from sprue to sprue. The plastic might be a touch too soft when reacting to Tamiya's thin cement so some caution might be in order.

The detailing is a little soft to my liking and reminds one that this is a re-edition of an older kit.

How does it compare with other kits:

Compared to the older KOPRO, Eduard's is leaps and bounds above it.

Was there lots of flash?

There are some very very minor flash areas to be seen as shown in the super closeups of the .

Are the clear parts thin or thick, or deformed?

Clear parts are fairly thick, but distortion free and depict accurately the xxxxx.
In addition the sprue includes the main instrument panel for the cockpit and two different canopies, one in closed position and one in open position.
Fit:
If the kit has been built, how well did it go together?

NA - In box review, stay tuned for an up and comming detailed photo build in the very near future in our forum.

Was the parts fit generally good, or were there lots of gaps?
Did you need to do lots of dry fitting?
Can you think if any advice that would help others to build it?
Extras:
Did the kit include any photo-etch or resin parts?

Extensive (for this subject) PE set for cockpit instruments, grilles, seatbelt harness etc.

A canopy or marking masks?

A very handy set of Quick Masks are included for the canopy, wheels and hubs.

Hoses, chains or metal barrels?
Were they any good or necessary?

Eduard PE continues to set the standard for PE add on parts. In my opinion these little gems provide just the right size of modeling challenge and additional detail to make this rebox of the old KOPRO plastic a winner.

Any other goodies?

BRASSIN range EJ seat which is very accurate, check out the comparson of the build up EJ seat taken from Eduard's website to a reference photograph of the seat in question at a museum.
Value for Money:
How does the cost of the kit compare with its contemporaries?

Compared to the KOPRO offering a bit pricey not to mention OOP, but provides some excelent extra's to update the kit to a higher accuracy factor demanded by today's competative modeling industry.

If it costs disproportionately more, do any aspects of the kit warrant the higher price (Think decals, accuracy, detail and fit)?

I bought this kit for $58, some might say is expensive for a model kit. In my opinion the price was not unreasonable for having a good decal set, excelent PE parts, a ton of different markings, a resin seat.

Are there any other options available?

This an re-box of the older OEZ/KOPRO release and marketed as a Limited Release by Eduard. IE: this first offering includes PE sets and the new BRASSIN resin EJ seat. Eduard will most likely release the ProfiPack or Weekend editions as they have done with their other lines of subjects.
Packaging 9/10
Would be nice to see the decals seperately bagged in similar zip lock plastic baggie to protect it further.
Would be nice to seperate each plastic sprue within and individual bag.
Instructions 10/10
In my humble opinion the best on the market today.

Decals 9.5/10
Cartograph decals continue to be the best of breed in the industry and well worth the extra costs. Green color inaccuracy discussed above.
Accuracy 8/10

Detail 9/10

Fit Untested

Extras 9.5/10

Value for Money 8.5/10

Overall 64/70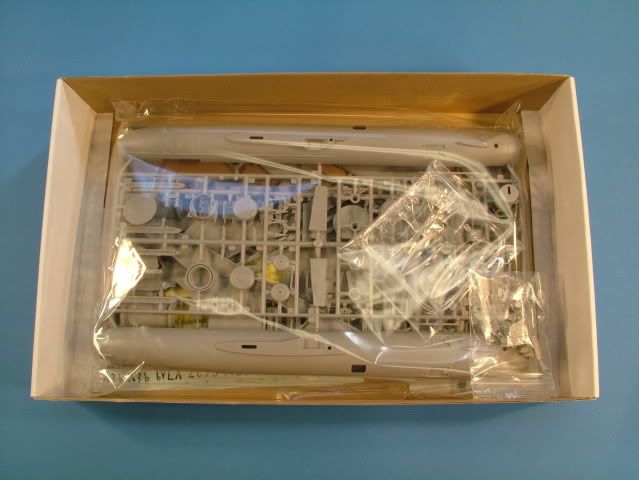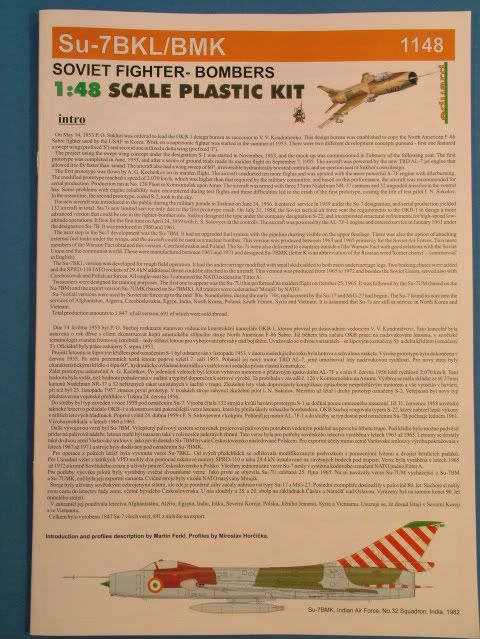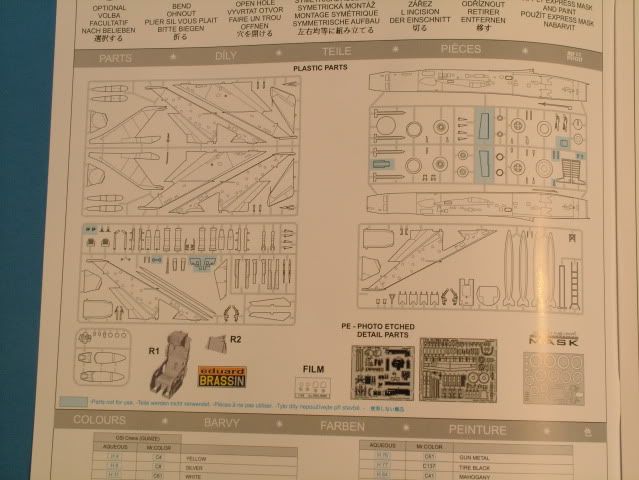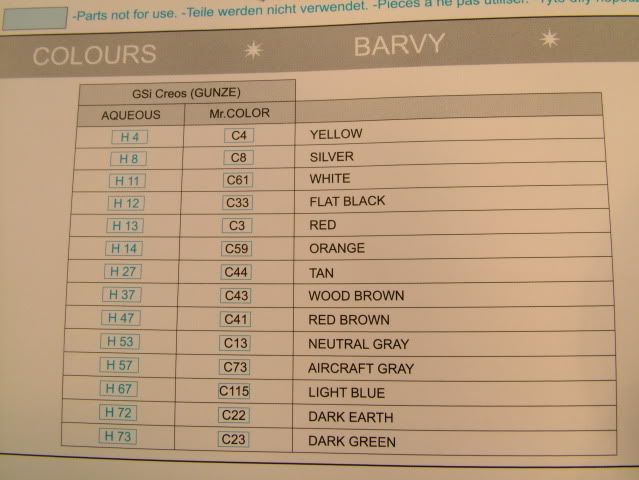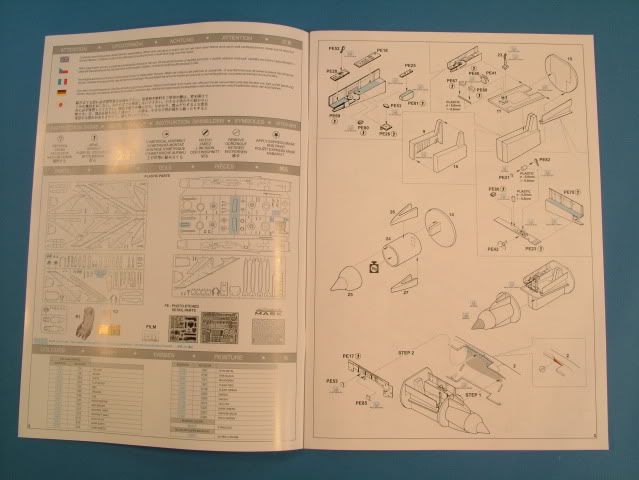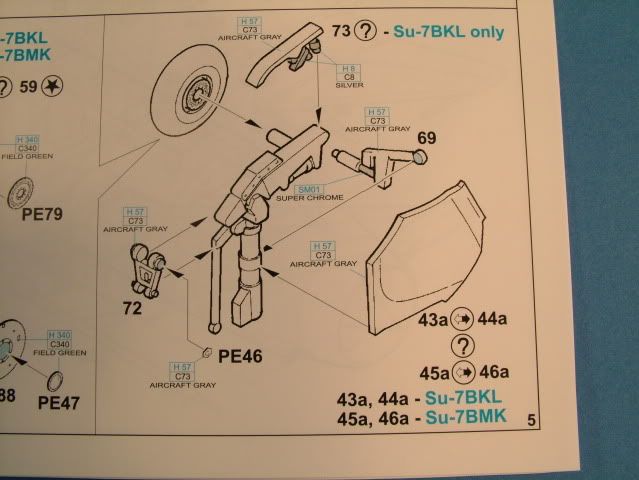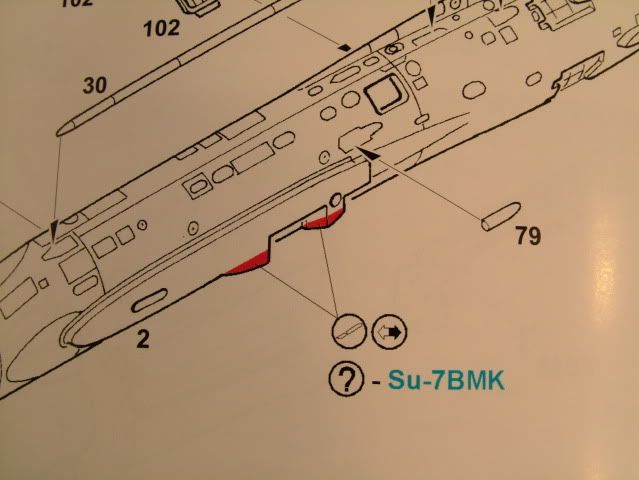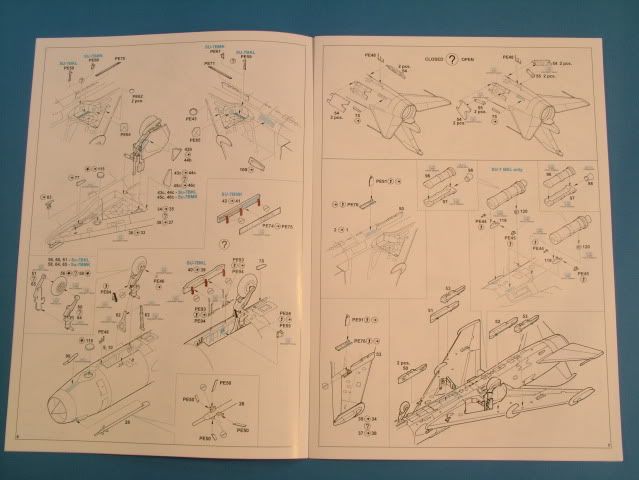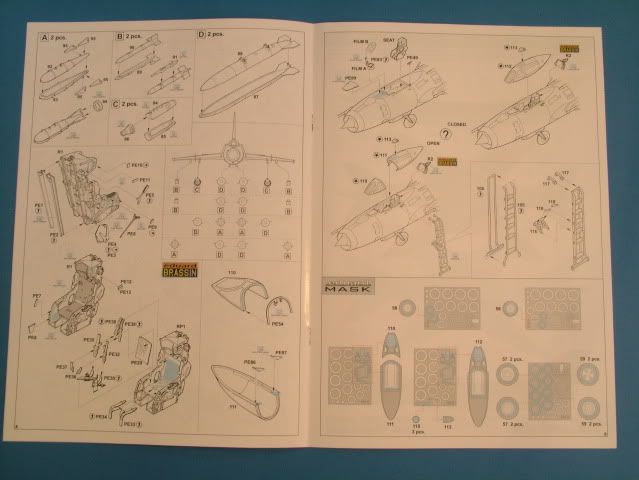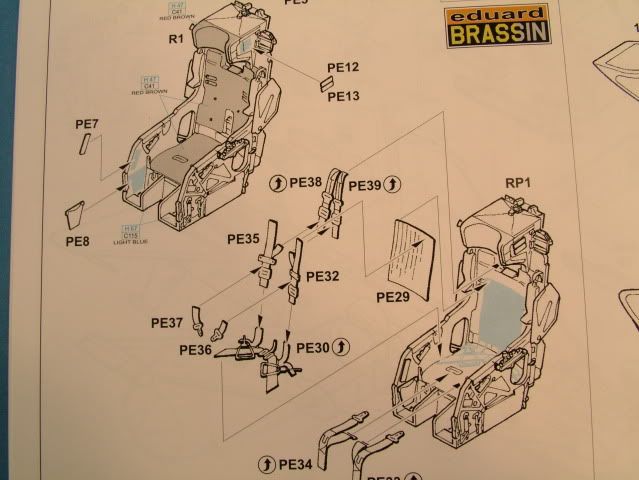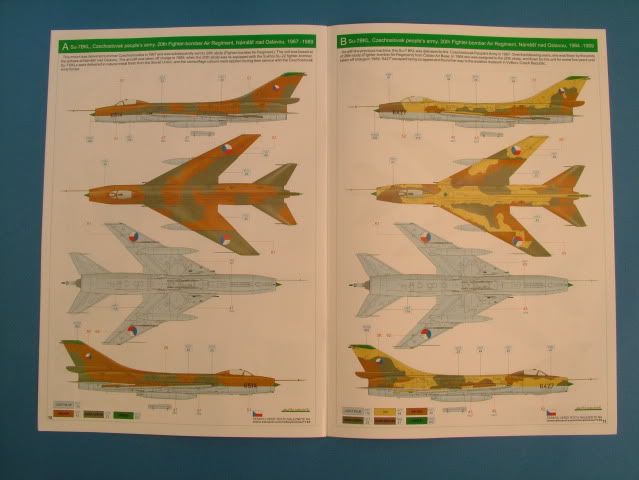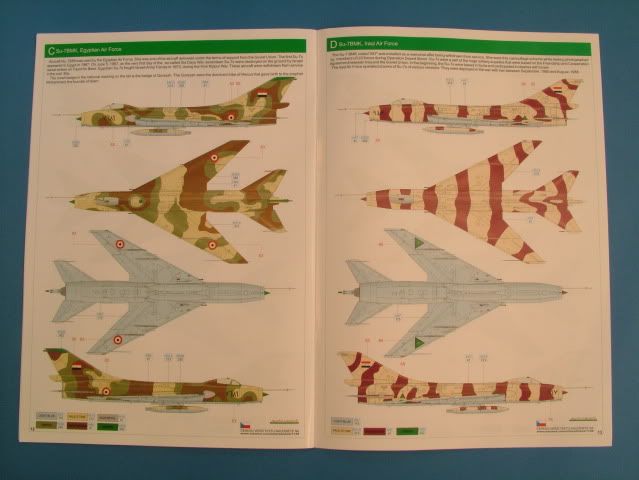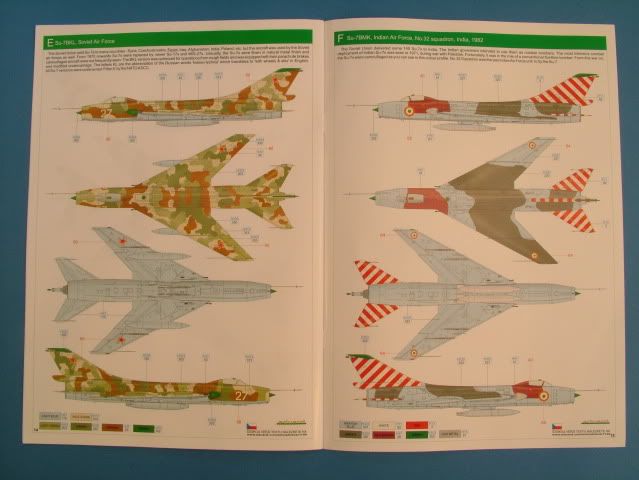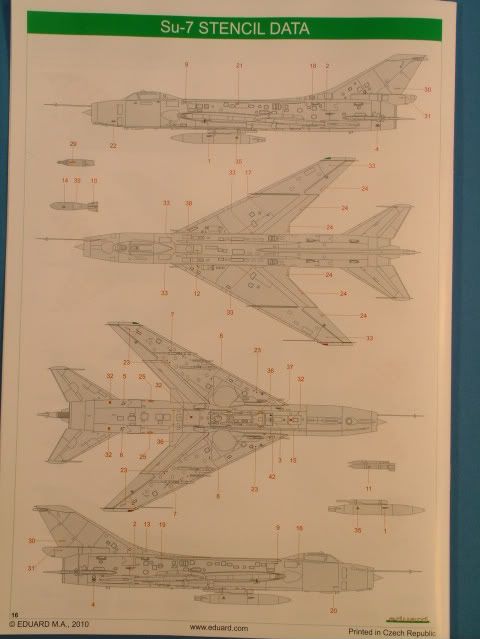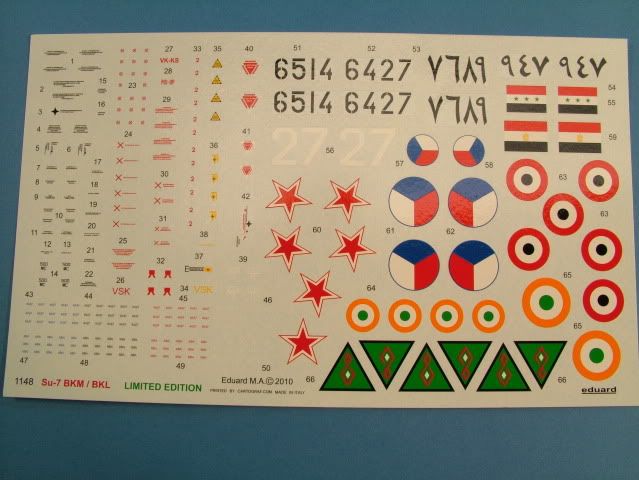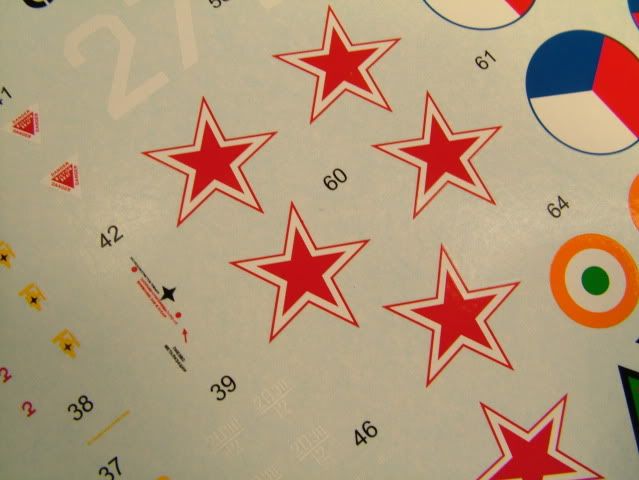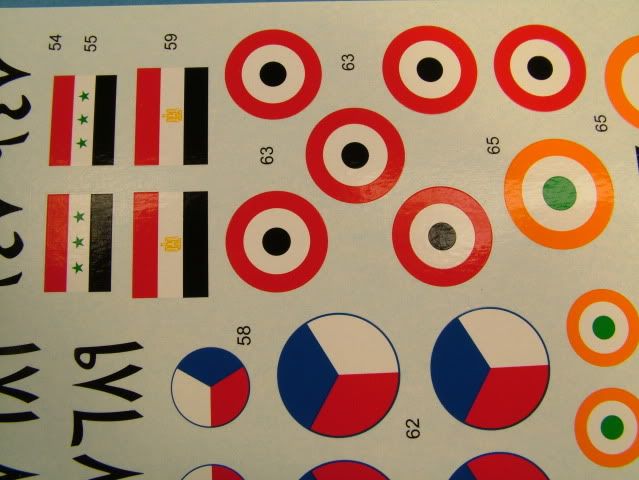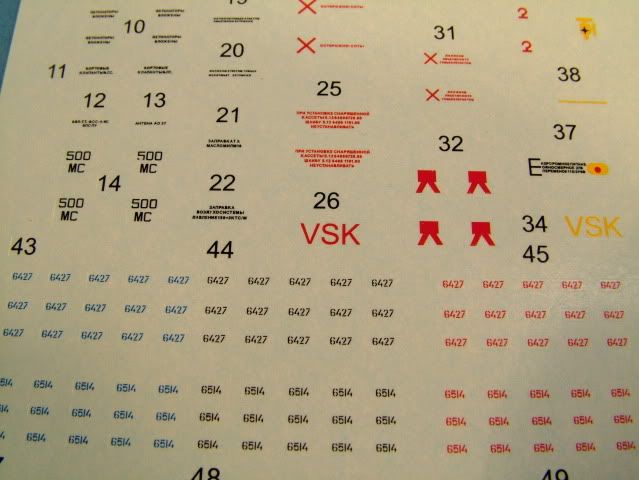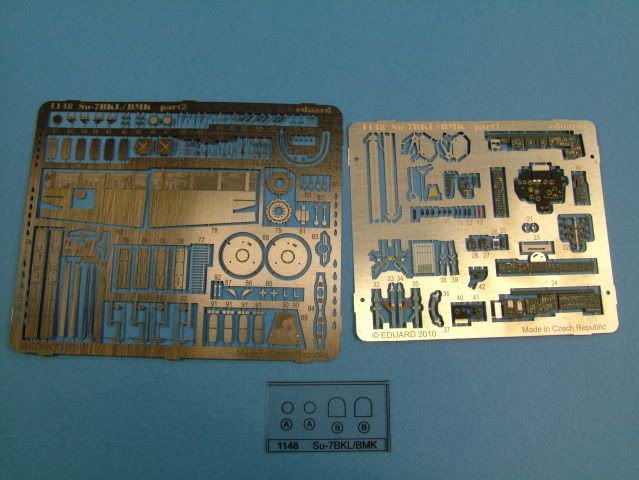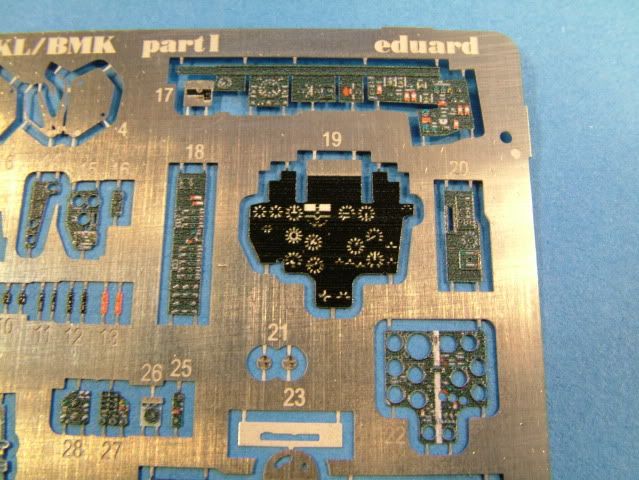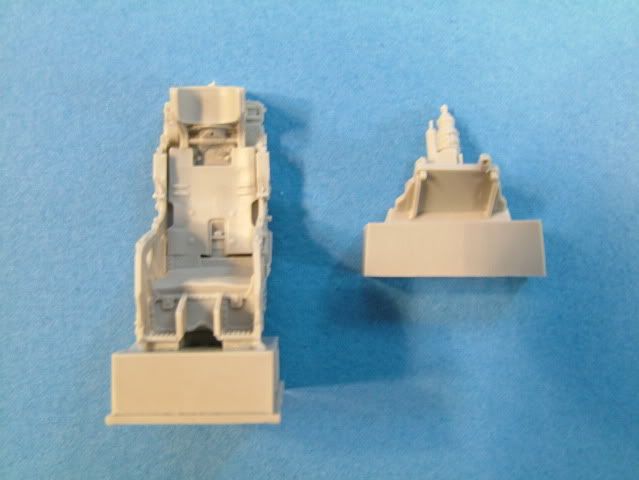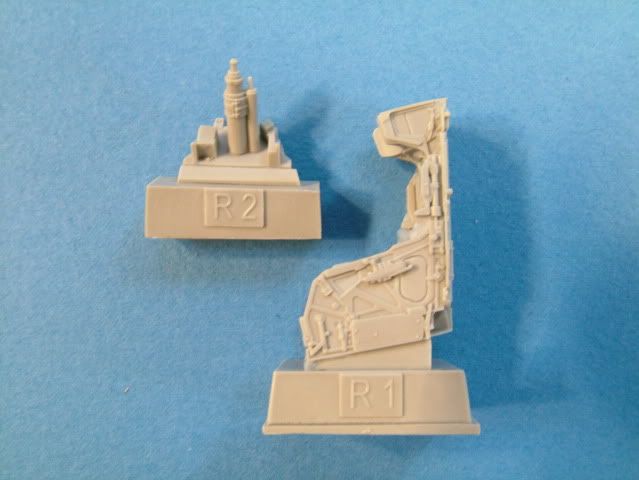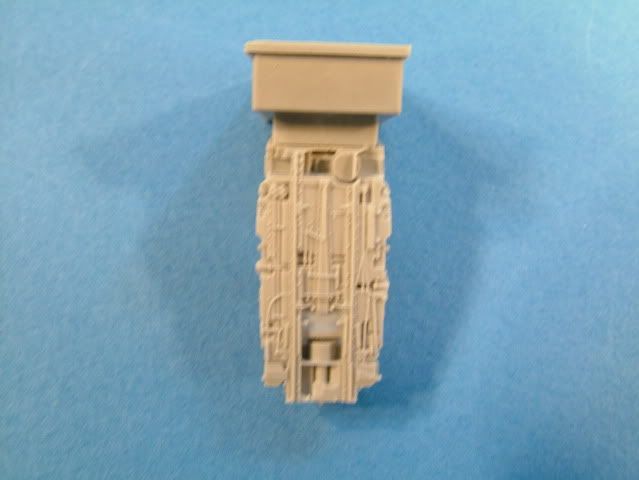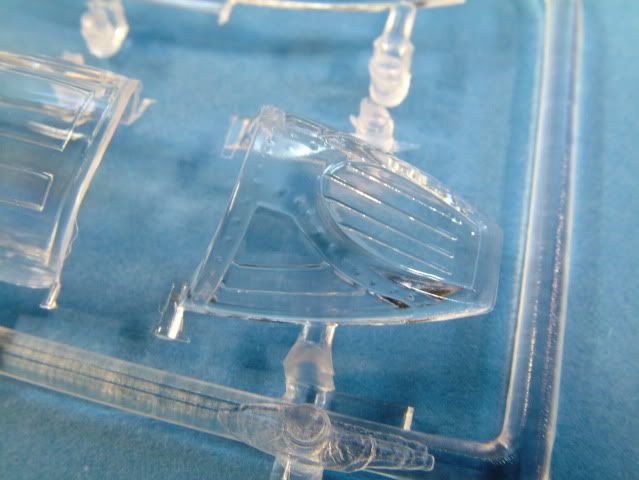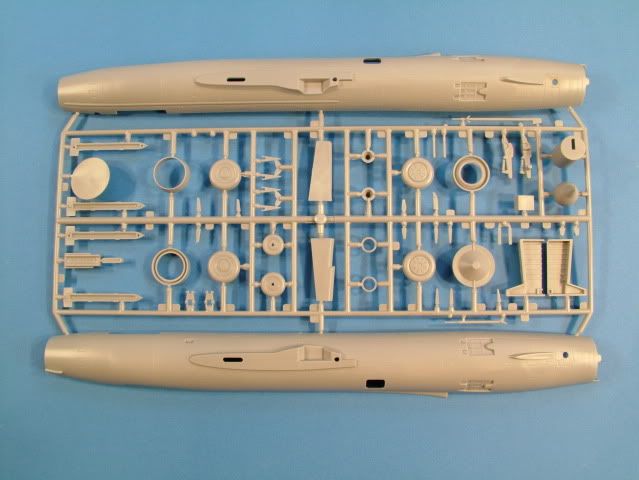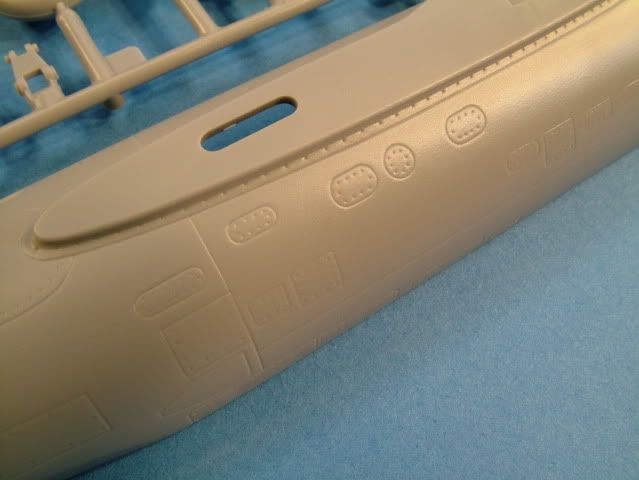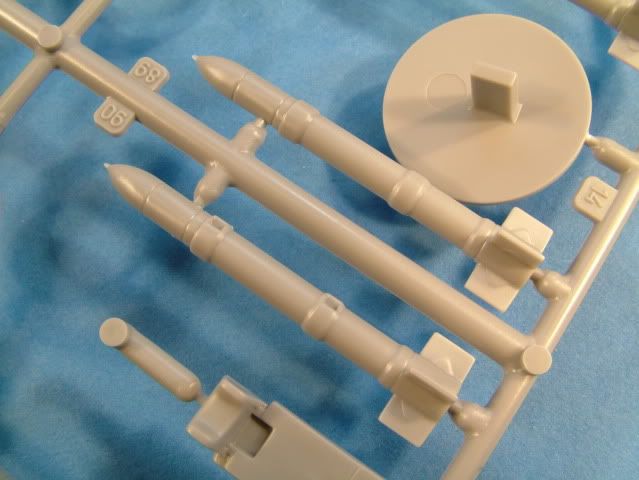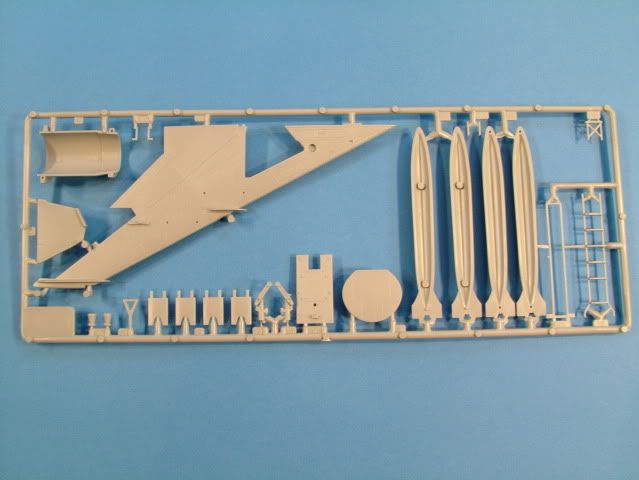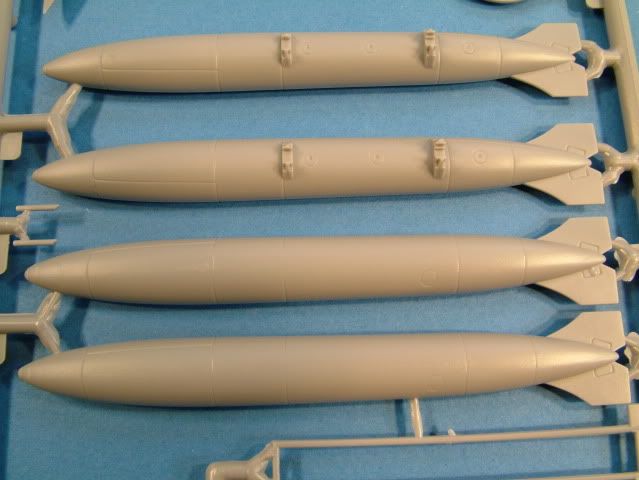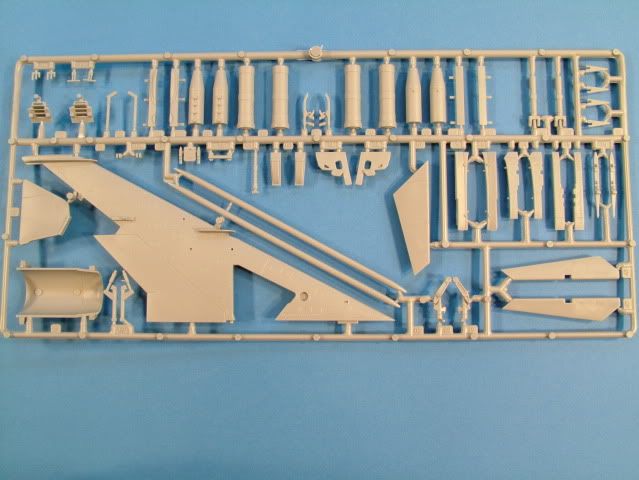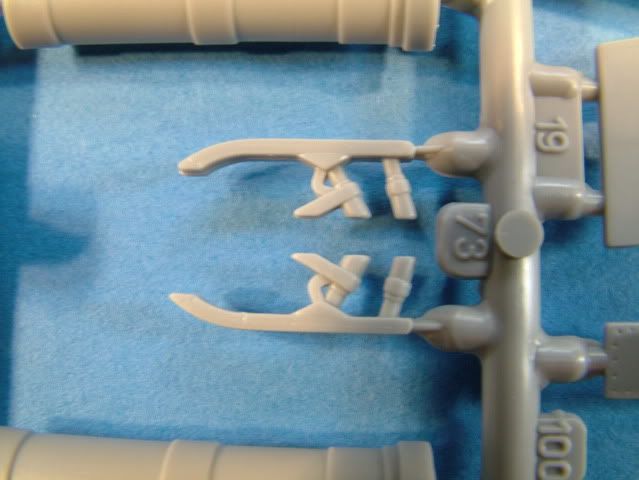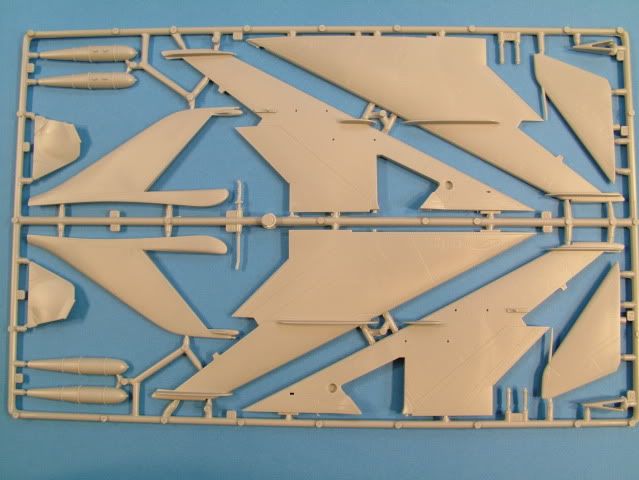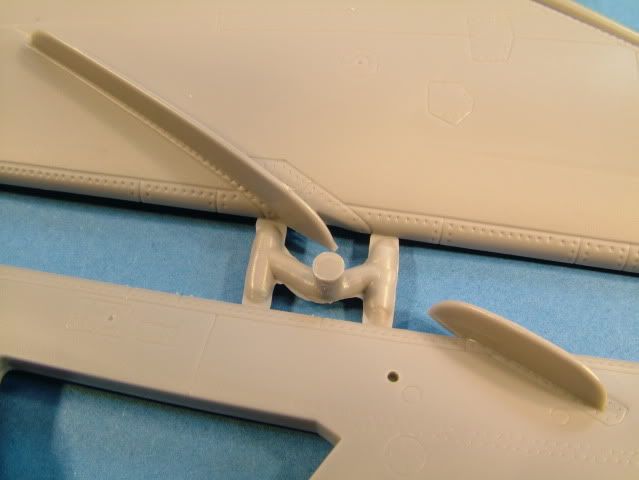 Marking Options:
Extra Parts to consider:
Quickboost finely casts resin intakes.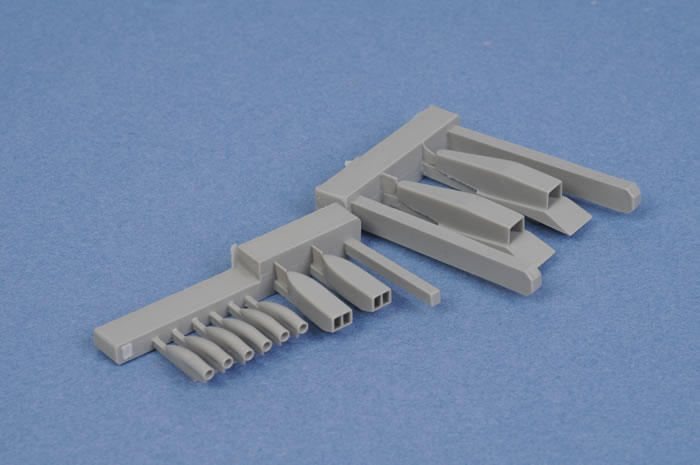 Resin Wheelset by Resin Art.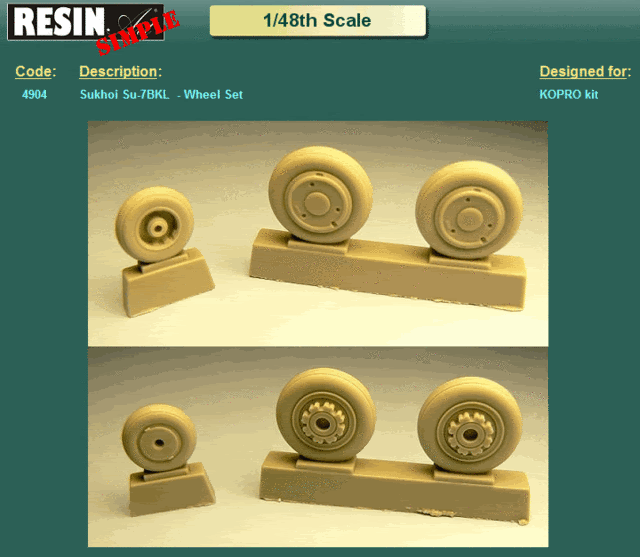 Eduard Additional PE sets for the original KOPRO kit: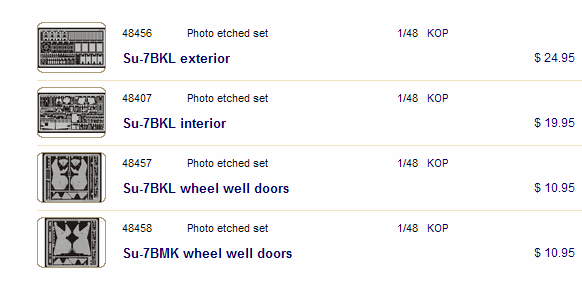 Some additional reading:

Aerofax reference book by Yefim Gordon.

Aerofax-series coverage is given here to the 'Fitter' family of Soviet fighters and fighter-bombers, with masses of fresh information and images emerging from previously unseen Russian sources. It covers not only the SU7 but also the Su-17, Su-20 and the Su-22.

Yefim does an excelent job with detailed information, line drawings and pictures to refer to while you are building the SU 7.

See you soon on the forum while I am working the in depth photo build

Hans Pennink
Promodeller.com Group Build Editor and forum moderator.