In-box Review of Ark Model's 1:48 Hawker Hurricane Mk. I


Scale: 1:48
Manufacturer: Ark Models (http://www.ark-model.com/)
Type: Injection moulded plastic
Extras included: None
Price: Around £13
Link: http://www.ark-model.com/catalog.php?cid=10
While we are seemingly inundated with Spitfire kits, there are few of its stable mate, the Hawker Hurricane. There's the old Airfix kit which is still available for around £12 and the Pegasus Models Snap-together version for around £8 and the current pick of the bunch, Hasegawa kit which is out of production and going for silly money on a popular internet auction site. So when we finally get another offering, it's not unreasonable to get a little bit excited at the prospect. Such a shame the kit is a bit, well, rubbish.
The kit is made by Ark Models of Russia and other sites reviewing the kit have made comments that it appears to be a sort of mis-mash of parts which strongly resemble (read 'copied') the Airfix in the back and Hasegawa in the front – does that make sense? And if we put aside the ethical discussion around copyright, that sort of hybrid of other kits might not be such a bad thing. After all, how often can you re-invent the wheel ? However such a hybrid would be great if done well. Done badly it's some sort of abomination!
So, here's what you get ….
A rather nice box, giving you a misleading impression of the quality of what lies within. A sketch by one of my 3.5 year old sons would probably be more appropriate. It did make me giggle when I read the review on Relish Models of this kit which mentioned that if you look closely below the Hurricane is Tower Bridge, along with HMS Belfast behind it. While the Belfast served during WWII, it wasn't moored next to Tower Bridge as a museum ship until 1971. (See here for a good recent pic: http://upload.wikimedia.org/wikipedia/commons/thumb/5/5f/Tower-bridge-air.jpg/799px-Tower-bridge-air.jpg) Sorry, sounding much like a rivet counter!!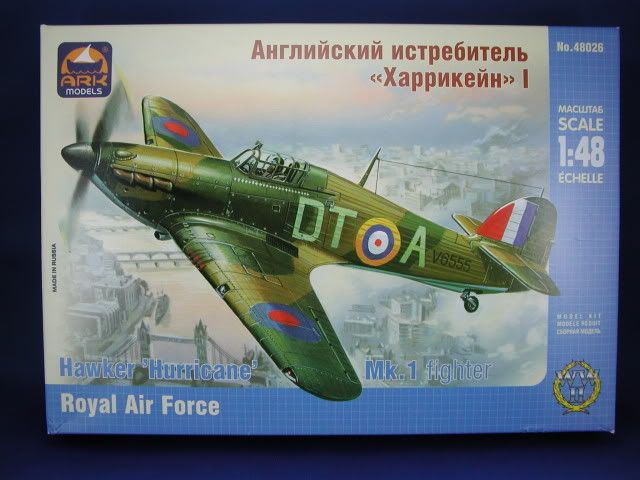 Inside are five and a half sprues of strange, squishy, soft, grey styrene and a single clear sprue. The grey stuff just doesn't feel right, although in fairness, I haven't actually 'worked' any of it so maybe this is in fact great stuff, not some cheap nasty rubbish.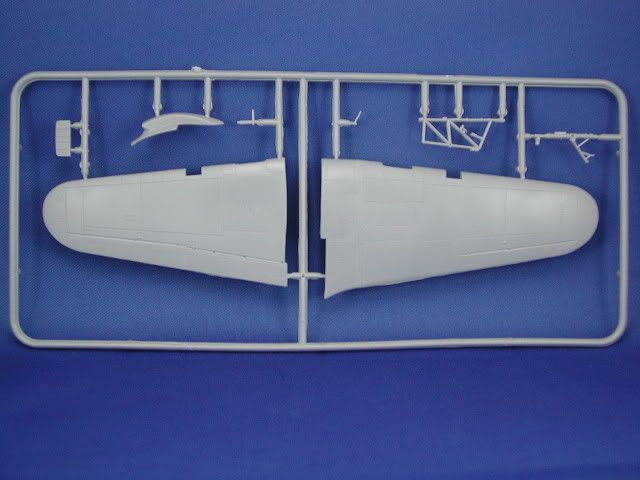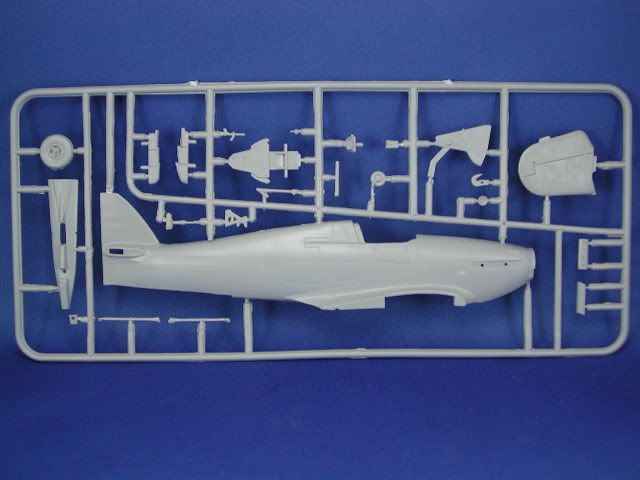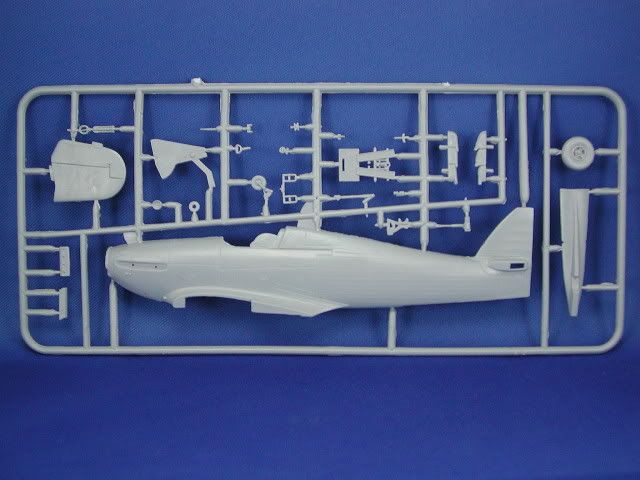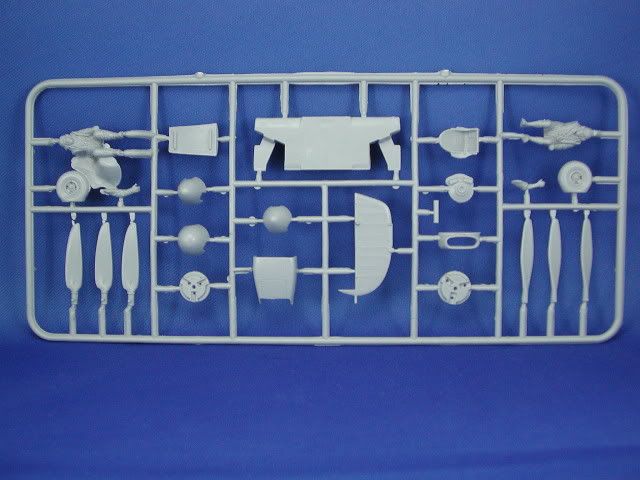 There's a decal sheet featuring colours that look more than a little wrong to me, especially the reds. Oh the irony. The schemes provided are for aircraft flown by Douglas Bader and Stanford Tuck. So not much imagination used there. Personally, I think the nose art from Bader's aircraft of Hitler getting a boot up the arse is badly done and a big shame as this is something that draws the eyes. Furthermore, the swastika kill marks on Tuck's aircraft are the wrong way around and are missing the small portrait of Churchill, unless this is meant to depict his next Hurricane (V6864), in which case, the code is wrong! Some great info (and pics) can be found here: http://www.clubhyper.com/reference/rstuckdt_1.htm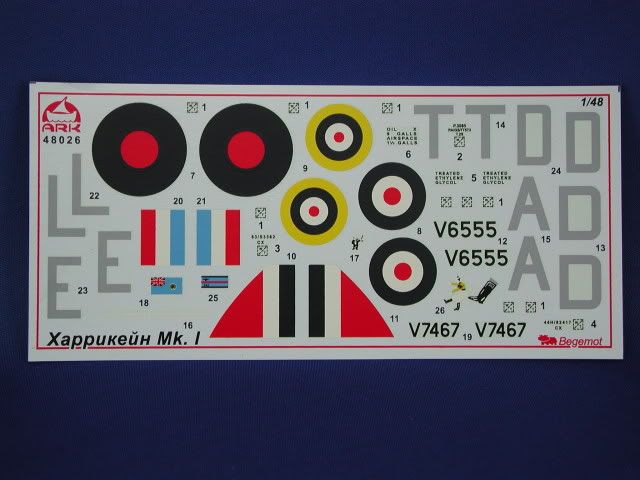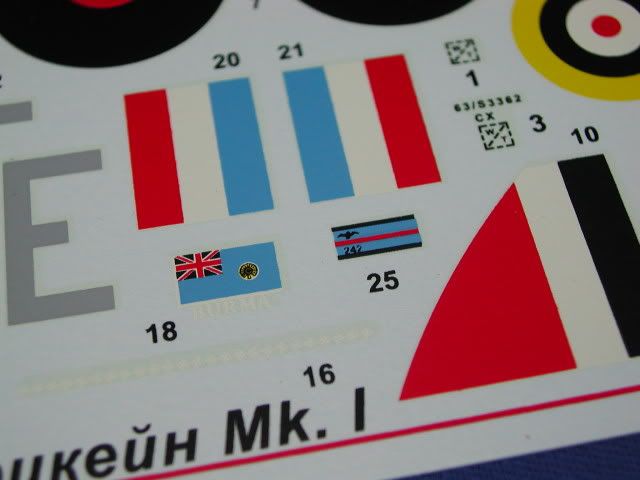 Also included are some 'instructions' which are great for lining the budgie cage or starting a fire with as they are next to useless for building the kit. Yep, that's two sheets of photocopied madness with no paint info, misleading part detail and no decal information.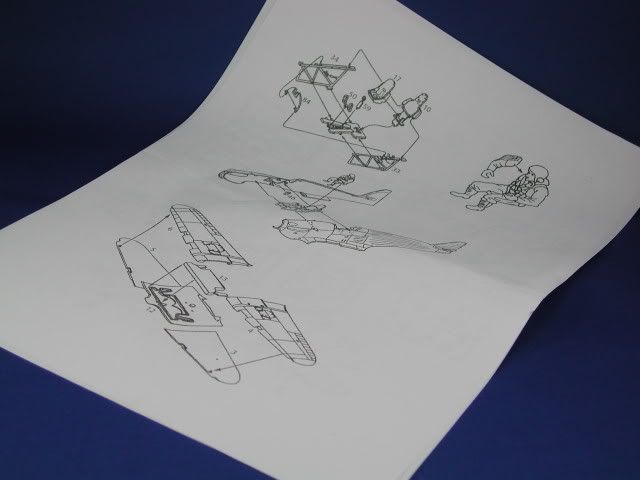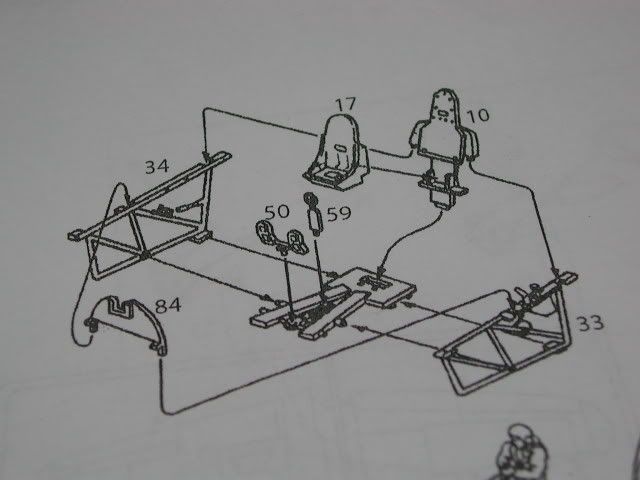 Right onto the plastic, and some of it isn't bad - with recessed crisp detail in places, and soft bizarre detail in others. Lots of flash on most parts and the fuselage and middle wing sections were warped in my box.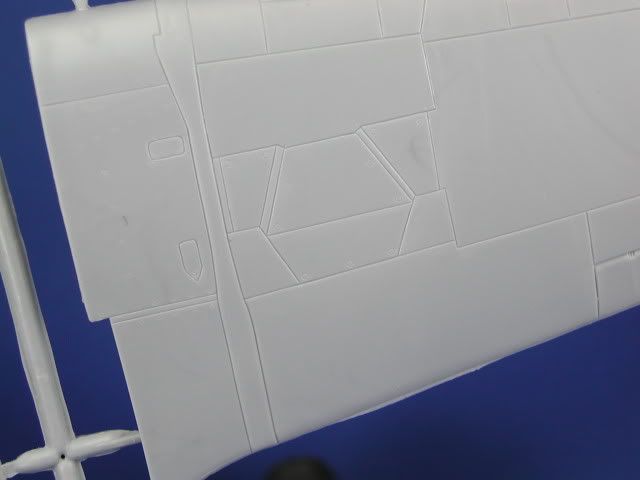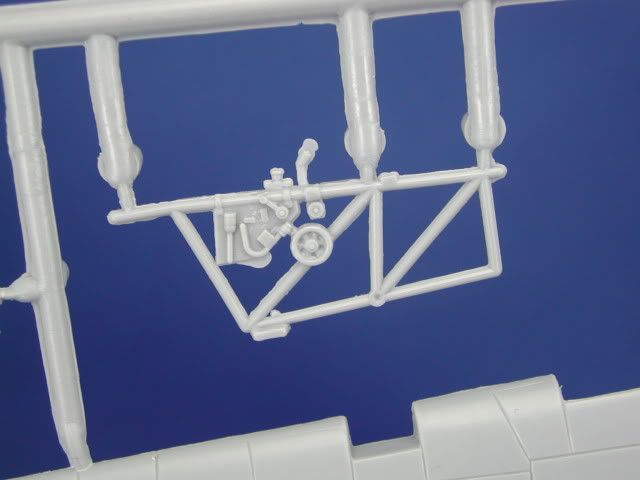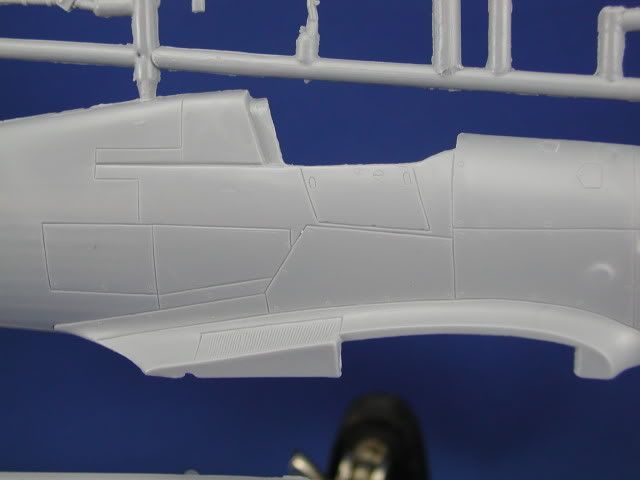 Look at those wonky wing inserts for the guns. You just know they're going to be trouble.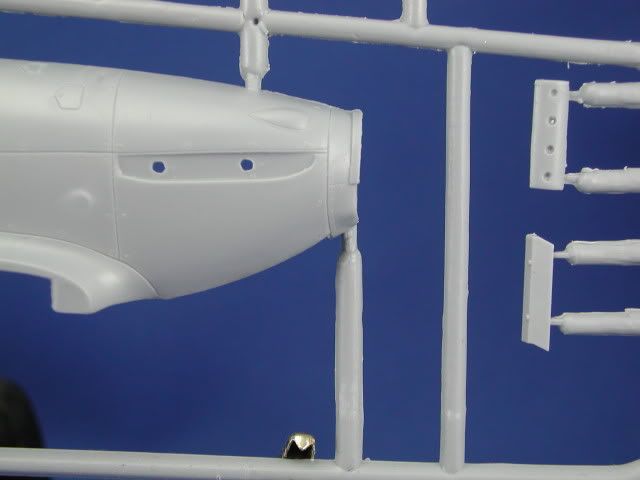 Fuselage insert for the Sea Hurricane included ...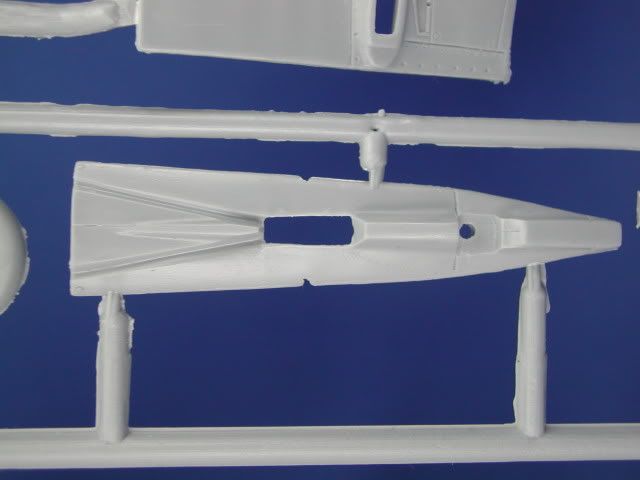 Actual insert for the Mk. I ...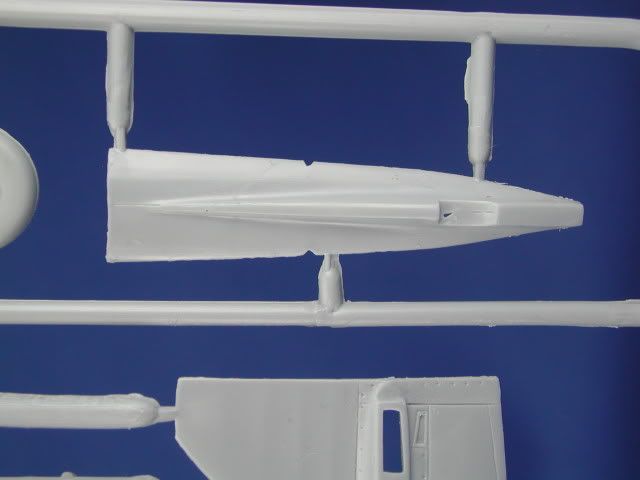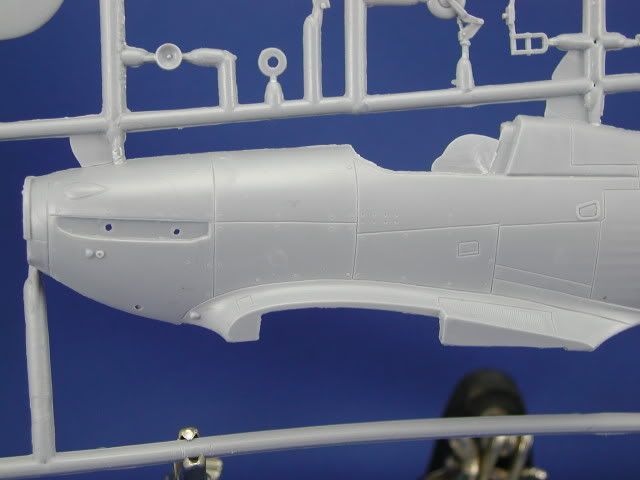 Two exhaust types provided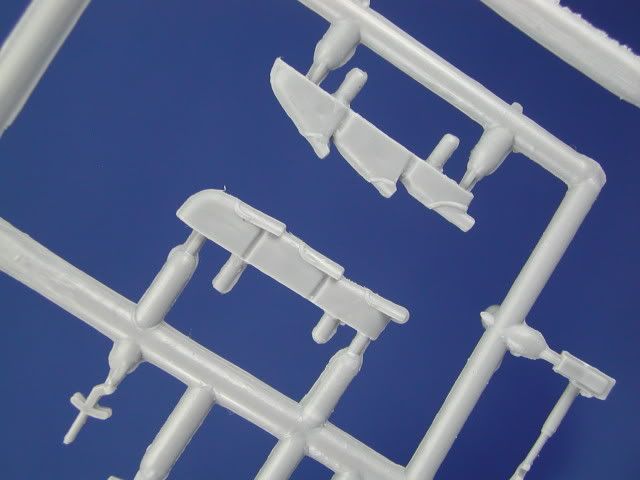 Two different sets of prop blades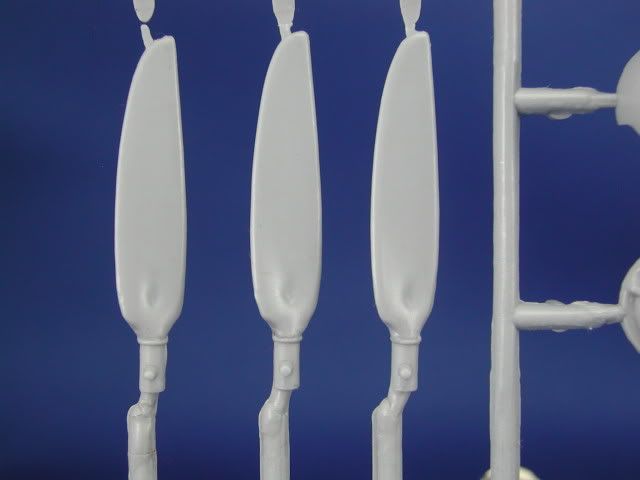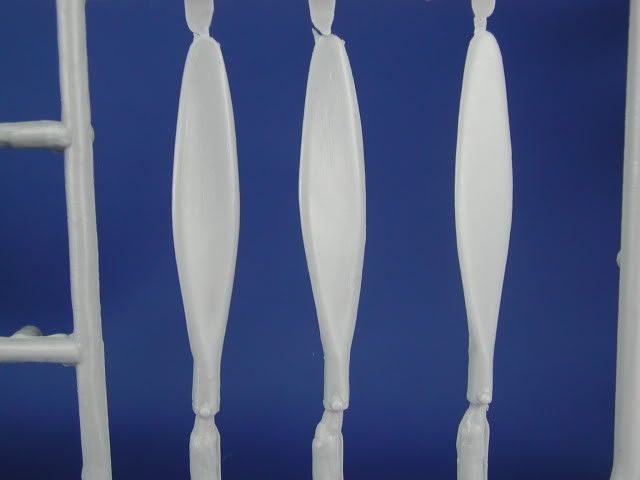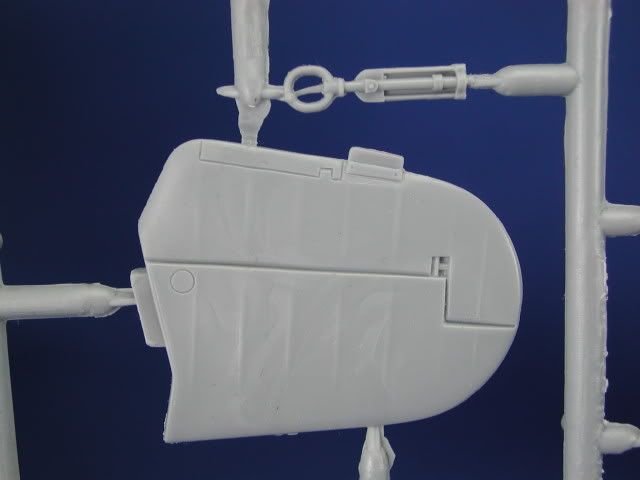 Two rather good pilots - probably the kit's highlight! Check out those squashy wheels though ...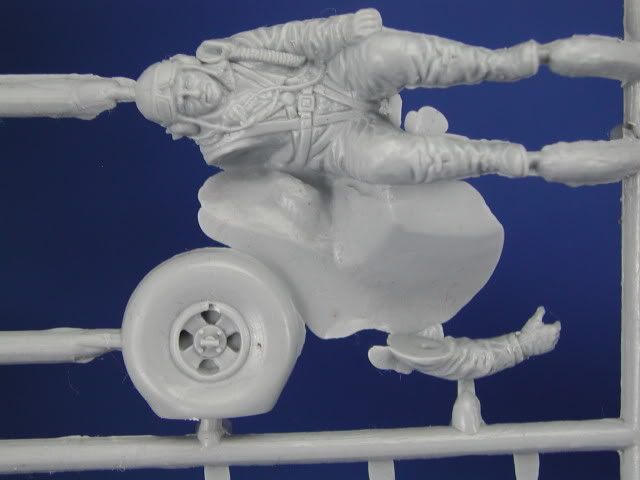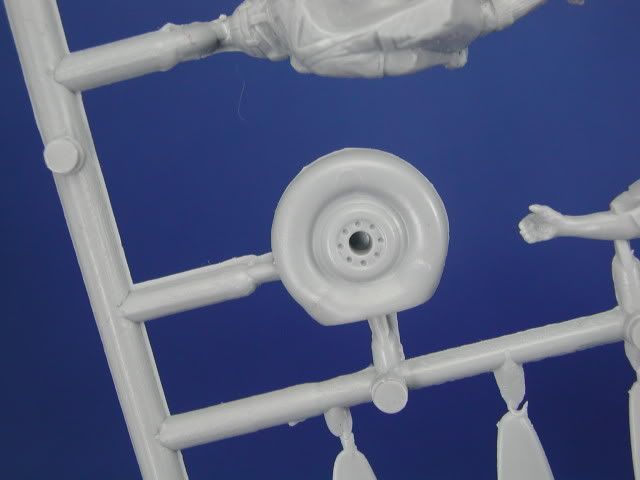 Three spinners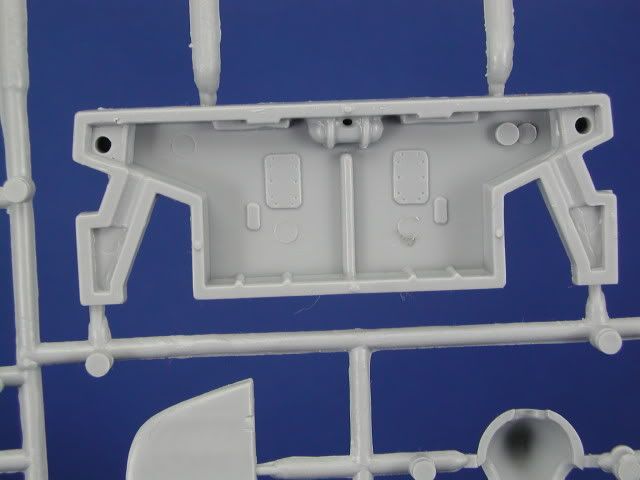 Sadly only a one-piece canopy that's in dire need of a polish or dip in some Future. But hang on, what's that blob lurking behind it?
Aaargh, it's the BLOB, kill it with fire!!! Seriously though, what the heck is that?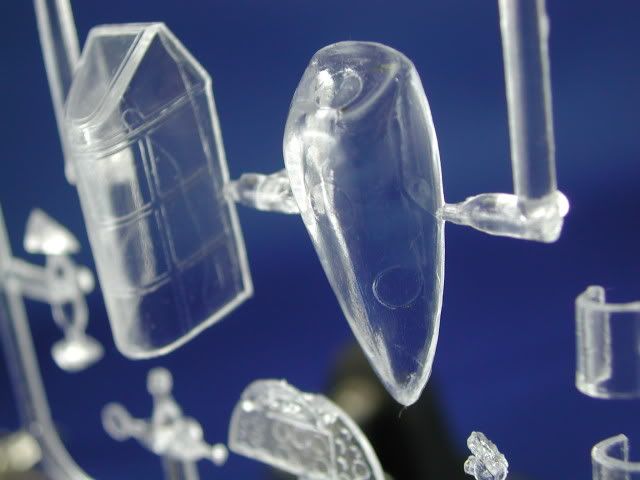 Along with this kit, I own the Airfix and Hasegawa kits and I was originally going to do a more comparative review of the three with lots more pictures. But there really isn't much point as it's pretty easy to see where this kit fits into the hierarchy of Hurricane kits. It's nowhere near as good as the Hasegawa kit, and I don't even think it's as good as the Pegasus snap-together offering (from online reviews I've seen anyway, I don't actually own one of these). And even though the Airfix kit is old and has raised panel lines and a rubbish cockpit, I would still prefer it to Ark Models crock. Given time and some replacement decals, I'm sure this kit could be beaten into submission to build a reasonable looking Hurricane, but would you really want to spend your time doing so when the Pegasus and Airfix kits will do so with much less of a fight? I honestly struggle to understand why the Hurricane has been so neglected by the big players in the industry and with the Hasegawa kit becoming harder to find and fetching ever more silly prices, it irritates me that we have to give consideration to things like the Ark Models offering. Maybe I've just been spoilt by modern kits and shouldn't be so fussy, especially when you consider the asking price? NO says I! Considering it's importance in WWII aviation history, I demand a decent Hurricane for a decent price and shall sulk until I get one.
Scores:

Packaging 5/10
Instructions 2/10
Decals 4/10
Accuracy 5/10
Detail 5/10
Value for Money 5/10

Overall 26/60