In-box review of the Italeri 1:48 Arado 196 A

Arado 196 A

Scale: 1:48
Manufacturer: Italeri (http://www.italeri.com/VisualizzaProdotto.aspx?PROD=01842)
Type: Injection moulded plastic
Price: £23 - £27

I buy kits of all subjects, purely because I like the look of them. As soon as I saw this kit previewed in the magazines, it instantly sparked my interest. I knew nothing about the aircraft other than it was obviously German and had floats, which I picked up from the box art! It turns out that this was the standard shipboard reconnaissance aircraft of the German Navy throughout WWII.

First up, the box … very nice art work




I really like how Italeri have included colour profiles, sprue and decal details on the back of the box. Other manufacturers should take note!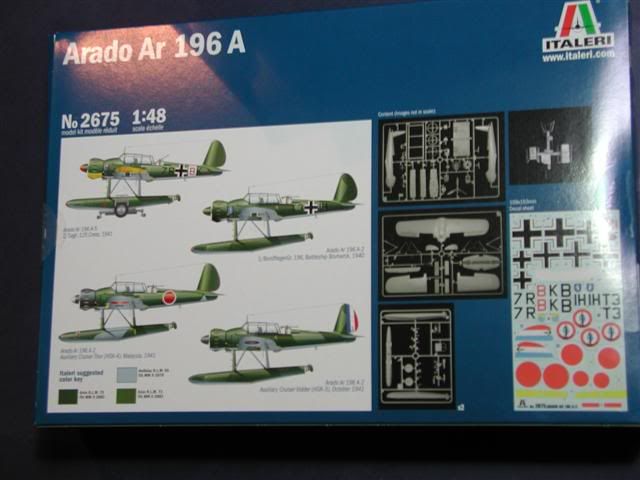 Although it's one of those horrible open-ended boxes, it features an internal tray which is a welcome surprise (Revell take note!).




Next up, the decals. Four schemes are catered for, and include decals for seat-belts and the instrument panel, but no stencils or swastikas.




They look good at a distance, but unfortunately, mine were slightly out of register, as can be seen here by the red outline to the inner blue circle.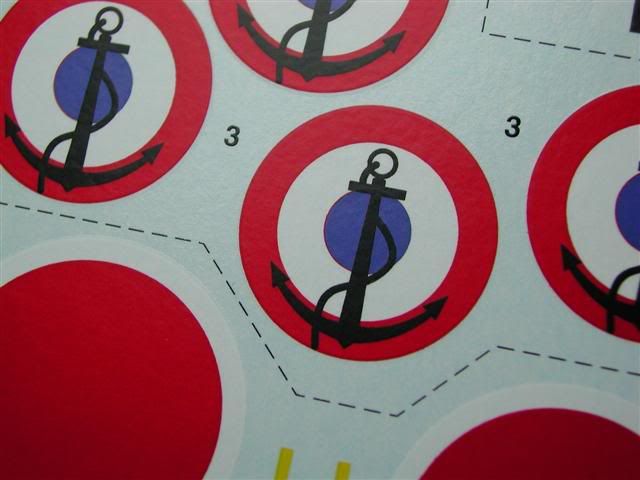 The instructions look perfectly usable, using the slightly unusual method of photographs of the parts to illustrate the assembly details.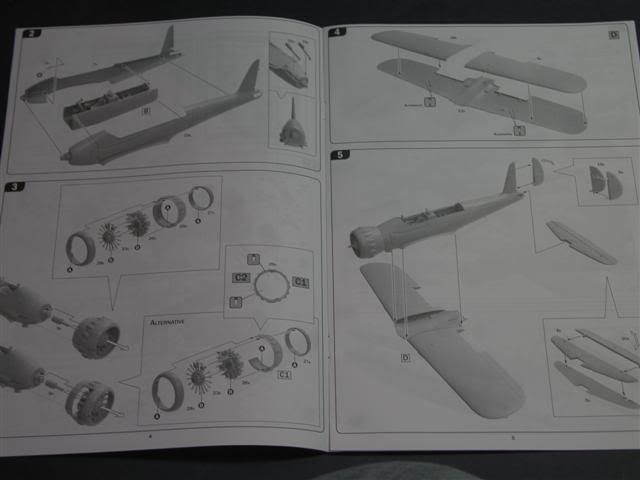 The kit is comprised of four grey sprues and one clear, which is bagged separately inside the bag containing the A&B sprues.




The A sprue …




The fuselage features some fairly fine engraved and raised details.




The instrument panel isn't great, but as a decal is included, it should look OK. If Italeri aren't offering their own photo-etch set for this kit soon, I'm sure the likes of Eduard will jump at the chance.




The cockpit sidewalls are OK, the detail being typically Italeri soft. There are also quite a lot of ejector pin marks which could probably have been avoided.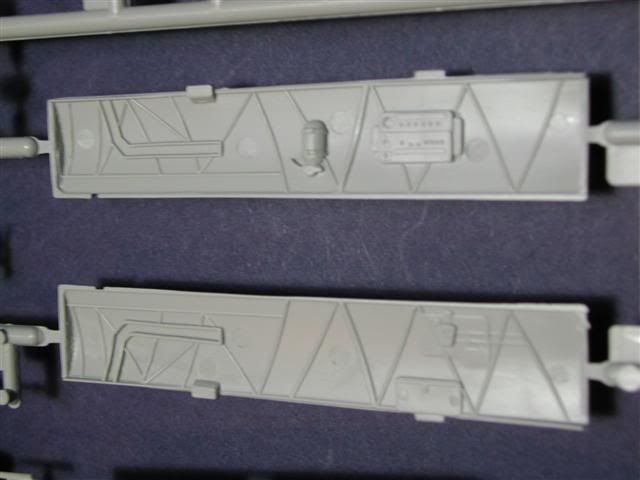 The engine is again OK. Considering the scale (and that this is a new tool) the cooling fins on the cylinders are rather fat and clunky. I like the separate push rods but I don't like the moulded on ignition wiring. Not only does it look rubbish, it is wrong (many more wires are needed to represent it properly) but it's also going to be very difficult to remove.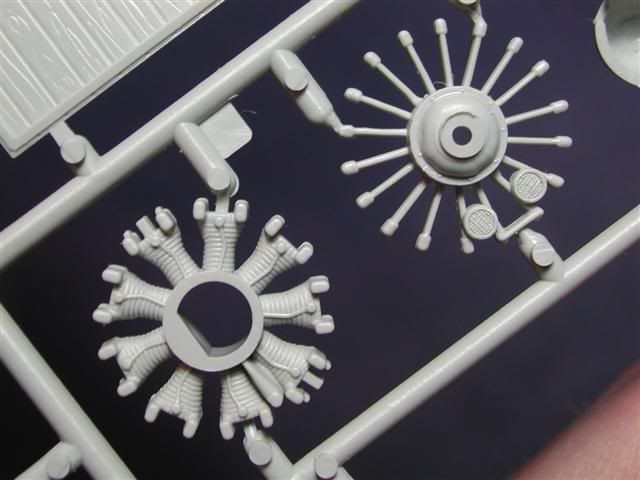 What is nice, is the big wooden beaching trolley for supporting the aircraft out of water. It's got nice engraved wood detail, which should come up nicely with a wash.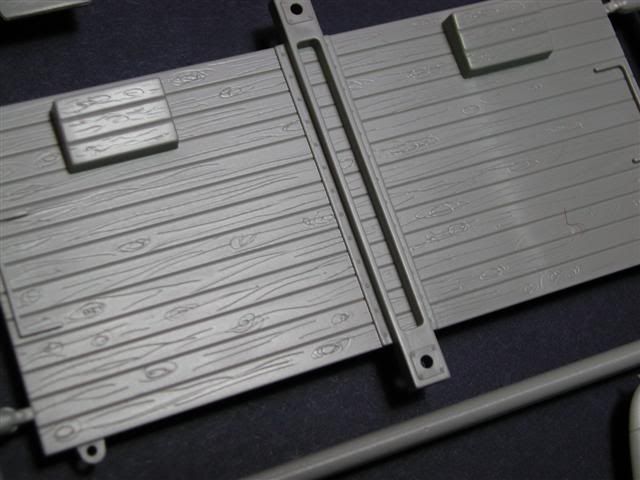 The B sprue, featuring the wings and control surfaces.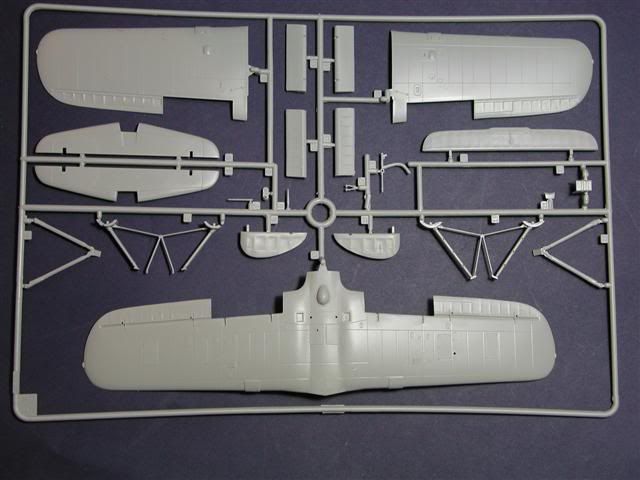 These have all been done quite nicely, even the fabric effect looks OK to me. If you haven't noticed already, the kit features movable flaps, rudder and elevators. A nice touch.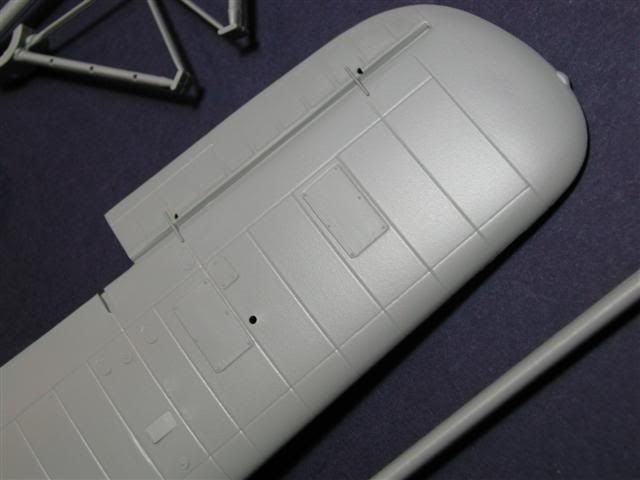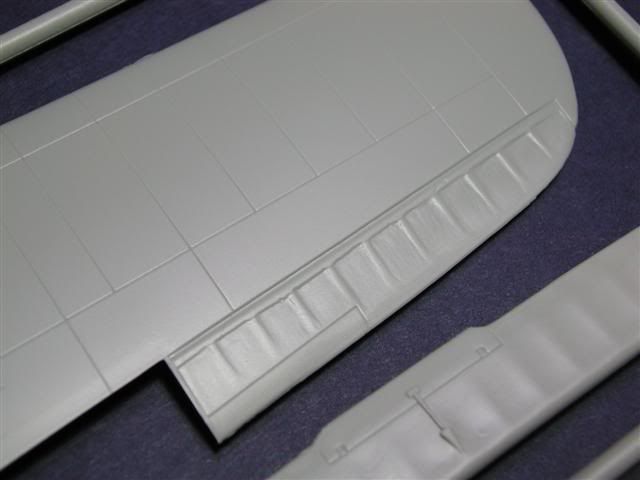 The C sprue (you get two of these) featuring the floats.




Detail on the floats looks good, although the instructions tell you to add cable detail with 'STRIPPED SPRUE'. I think they mean stretched.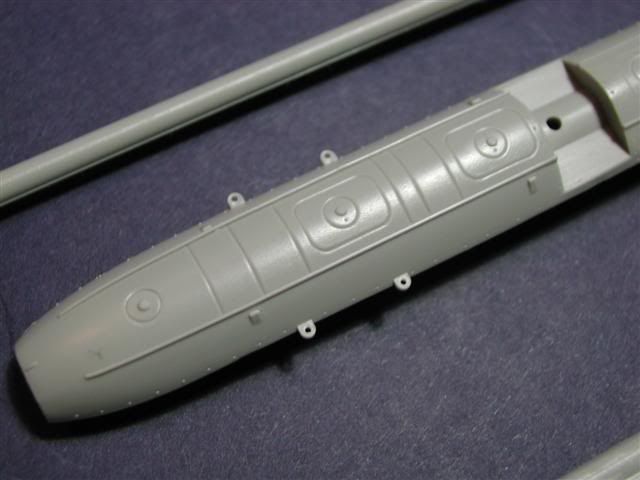 The clear sprue, featuring the canopy parts (surprise surprise!)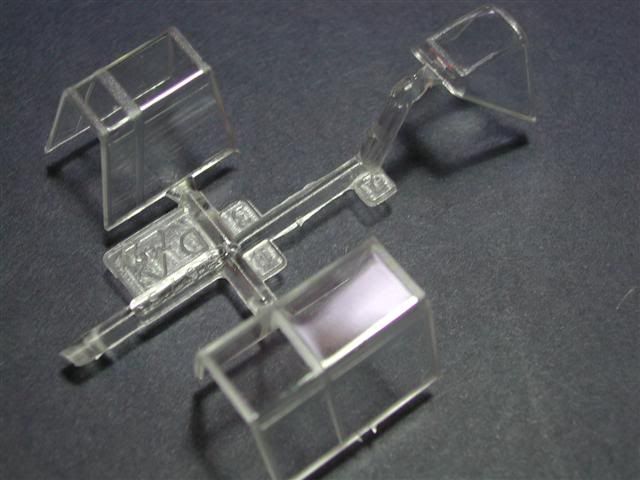 These are all very thin, clear and flawless. My only grumble would be about the slightly over-sized sprue connector points.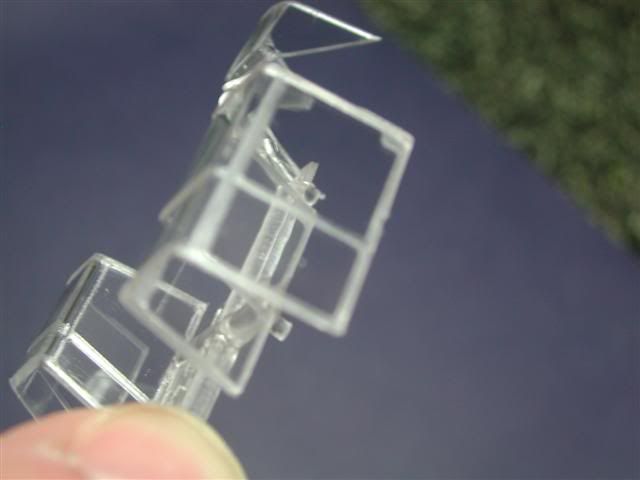 While I commend Italeri for producing a more unusual aircraft, for me, this kit is a bit of dissapointment; Mostly because of the price. Yes, I know that kit prices have risen across the board, but I feel that with this kit, you are paying Tamiya prices but you're not getting Tamiya quality.

The detail is OK, but really lacking in places. Unlike the recent 1:48 BAC Hawk Italeri released, it doesn't include any PE to address this - and it costs more than the Hawk. Things like the decals being out of register also spoil the package, as if you want to use that scheme, you'd have to try and get replacements from Italeri or spend more money on an after-market set. If this kit was priced around the £15 mark, I'd be more willing to overlook this, but considering the price for a new-tool 1:48 small aircraft, I don't think it's unreasonable to expect something a little better.

I feel like Italeri, like a lot of the kit producers, are trying to up their game and raise their profile. But if you compare the recent competition from the likes of Revell (A nice new tool 1:48 Mosquito for £17), or Eduard (A lovely 1:48 Hellcat which comes with crisp detail, PE and a canopy mask for £23), I think Italeri are either letting themselves down or simply trying to take advantage of the fact that no-one else makes an Ar 196 in this scale. As my old school teachers used to write in my school reports: "So much potential, but must try harder."