Etched Instrument Bezels Review

Manufacturer: Aeroclub Models
Scale: 1:48 and 1:32 (1:72 to follow)
Price: £3.32 for the 1:48th set, £3.62 for the 1:32nd.

Sometime last year, Aeroclub Models (http://www.aeroclub-models.com/) released two sets of photo-etched vintage instrument bezels. These sets are virtually identical, just in different scales. I've got the 1:48 and 1:32 sets, as those are the scales I prefer to build in. Apparently a 1:72 scale set is to become available at some point. These sets are gorgeous, made of very thin brass, with very fine detail; perfect for easily scratch-building instrument panels. Although described as vintage, the designs included are meant to be applicable for aircraft from c 1916 to the 50's. At £3.32 and £3.62 for the 1:48th and 1:32nd sets respectively, they're good value for money too. I wish I had had these when I decided to scratch-build the cockpit details on Italeri's A-10A!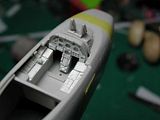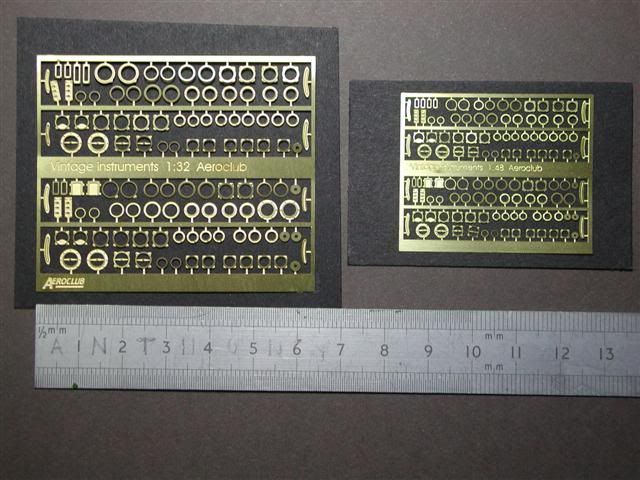 These are the 1:48th scale bezels with some of the 1:48th Mike Grant (http://www.mikegrantdecals.com/) instrument decals behind them. Very impressive.




Sadly, shortly after I ordered these, I was contacted by John Adams of Aeroclub Models, who informed me that his colleague and friend Peter Wright had suddenly died. Since then, John has suspended trading via his website while he considers his options about what to do with his company.