Inbox review of the 1:24th scale Vintage Fighter Series P-47D


Item - P-47D-25/D-26 Thunderbolt
Scale - 1:24
Manufacturer - Vintage Fighter Series VF2405
Price - £56.88 - £64.99




Clearly, I've been seduced by the larger scales. In truth, I've wanted this kit since I first saw it arrive a couple of years ago. The original release (kit VF2404) was the first big success for VFS, after their first release of the P-40 Warhawk / Tomahawk didn't get great reviews. This newer release contains different decal schemes, and apparently more detail. However, looking at the online reviews of the original release, I can't see any immediate differences between the two. Reading Brett Green's review of the original release, he mentions a couple of fit problems that VFS are meant to have fixed, so I'll wait and see how she builds up before commenting further.

Packaging - The kit comes in a big robust box with an excellent painting of Gabby Gabreski's bird on the lid. There's lots of plastic inside; most of the sprues are either packed individually or in pairs. The clear parts are packed separately in their own back and the fuselage and wings are bagged but removed from the sprues. I purchased this kit from Relish Models, and as usual, Graham did a superb job packaging it, and had added Styrofoam chips to the inside of the box to prevent any damage to the parts in transit. Nice one Graham.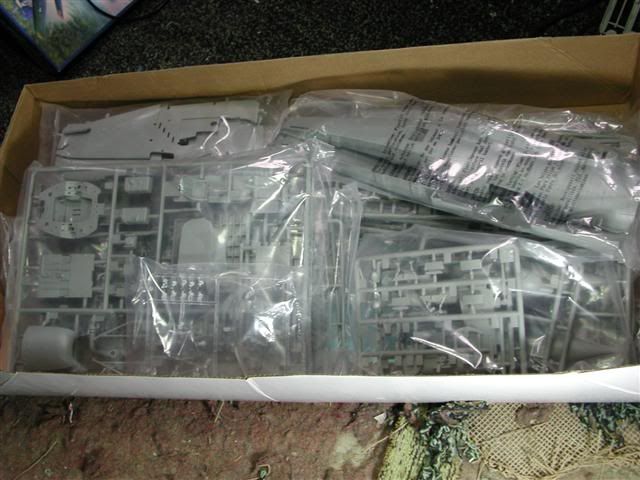 Instructions - The instructions are pretty standard fare, using cad drawings to show how the part go together. The parts do have call-outs for appropriate colours, and these are listed by name and with FS numbers in the back of the instructions, so you'll have to sort out which paints these equate to yourself. The instructions are fairly simple considering the high number of parts, having only 14 stages. Looking through them, I think some of the stages could have done with more detail or alternative views as the assembly is not always clear. Additionally, reading Ted Taylor's build review of the original release, there were a number of mistakes in the instructions, it remains to be seen whether these have been addressed with this release.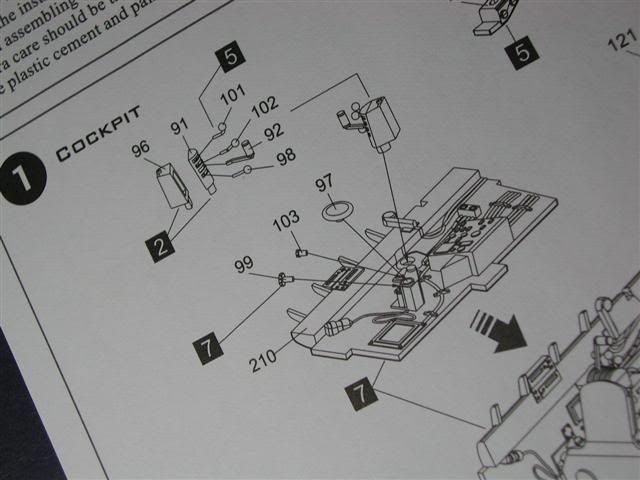 Decals - The decals look pretty nice. The sheet is absolutely huge and includes lots of fine stencils and appear in register. Five aircraft are covered with this release, these being from the 8th Air Force, 56th and 353rd Fighter Groups:

42-26459 P-47D 352 SX-B Lt.Col. William B Bailey Butch II

42-26641 P-47D 62 LM-S Lt.Col. David C Schilling Hairless Joe

42-28382 P-47D 61 HV-S Capt. Charles R Woock Ole Cock III

42-26418 P-47D 61 HV-A Col. Francis S Gabreski

42-26413 P-47D 63 UN-Z Col. Hubert A Zemke Happy Warrior / Oregon's Britannia

(Details obtained from: http://www.littlefriends.co.uk/)

All very nice, but I think I preferred the greater variety of the original release, which covered 6 aircraft, including French and a British ones.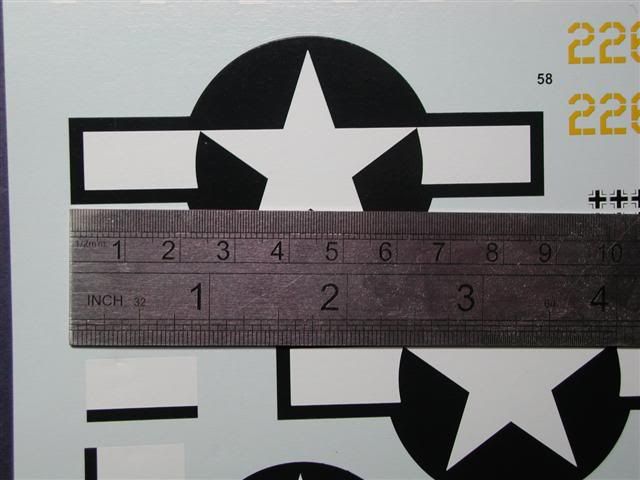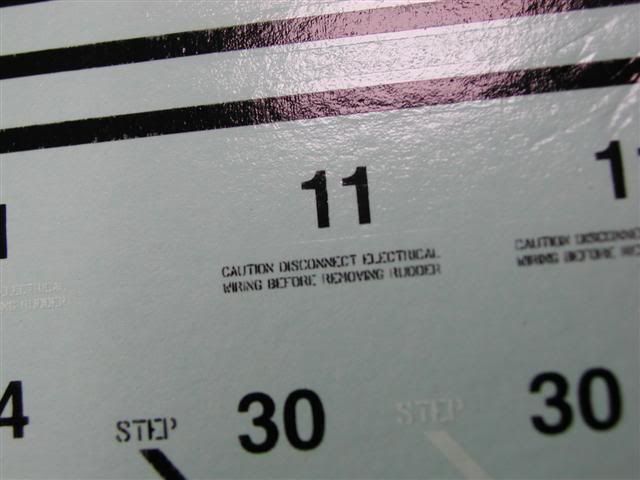 Accuracy - I'm not an expert on the P-47 and I don't have 1:24th scale plans to compare it to. But from what I can see, and comparing the shape and detail to the Tamiya 1:48th, Academy 1:48th and Hasegawa 1:32nd kits, it looks pretty good to me.

Detail - There are lots and lots of parts with nice fine panel lines and suble recessed rivets. Here are the details ...

The main fuselage halves come already detached from the sprue...




Here's a size comparison against the Academy 1:48th scale kit ...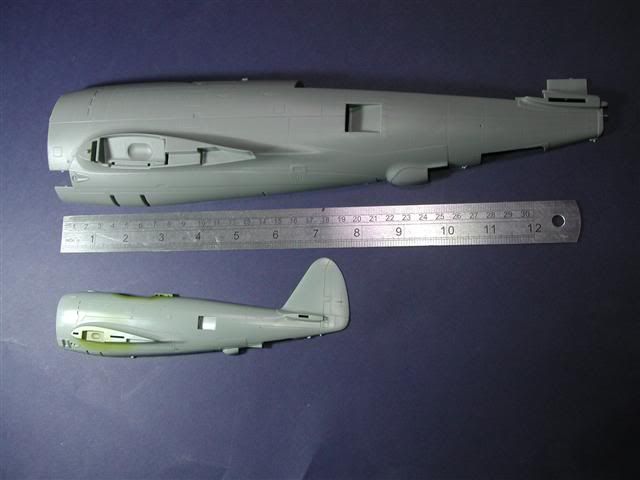 Lots of nice detail, but the plastic has a slightly rough texture to it. Nothing a quick smooth with a sanding sponge won't sort, but a necessary job if a natural metal finish were to be attempted.




There are a couple of sink marks in the usual places, hopefully not too much surface detail will be lost fixing these.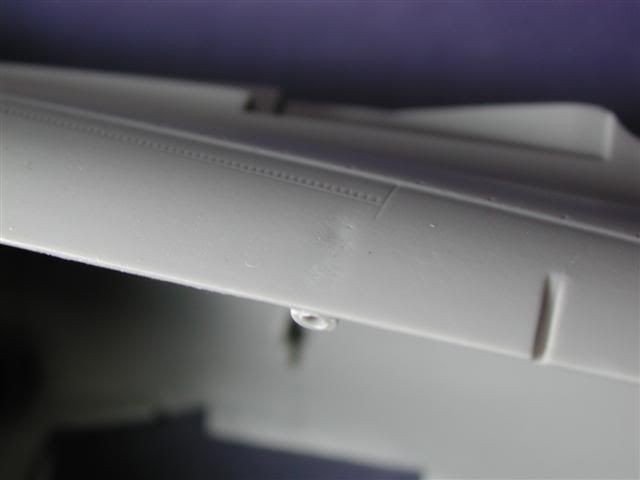 The wings also come detached from the sprues ...




These also feature nice surface detail ...




And reasonable wheel wells ...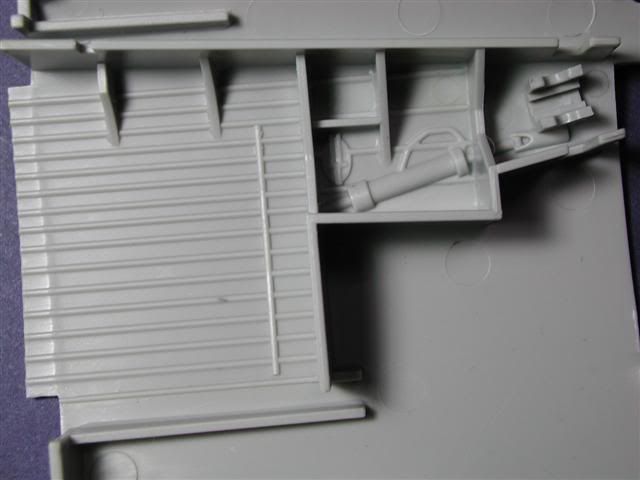 As you can see, they feature removable panels for the gun and ammo bays. The panels covering these are nicely done ...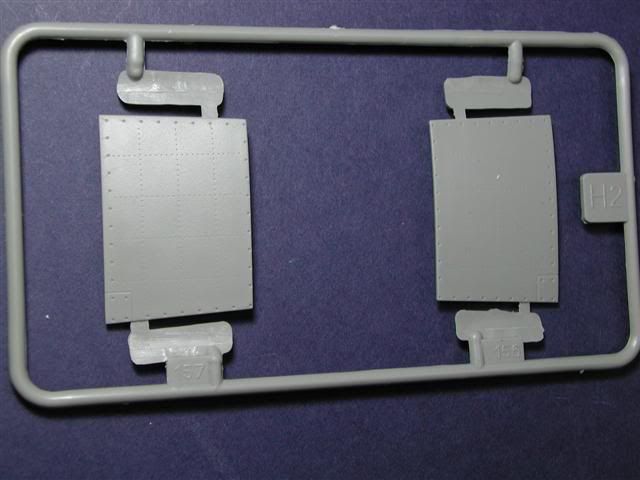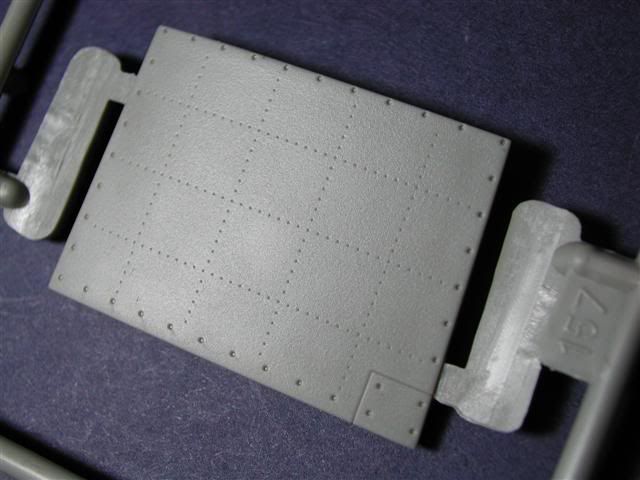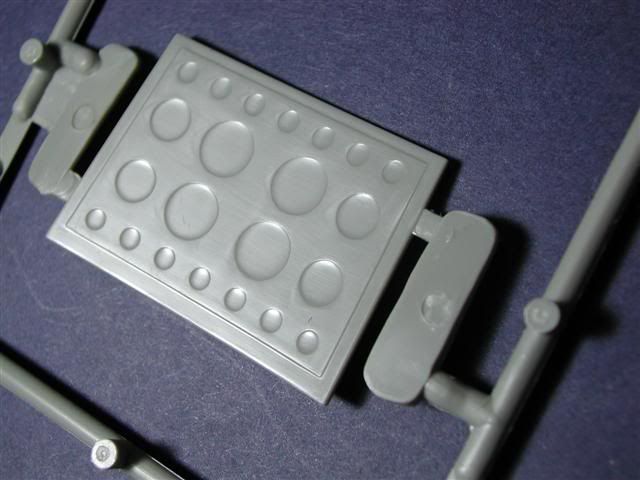 Some cockpit & engine parts ...




Two types of cockpit floors are provided, this is the corrugated one ...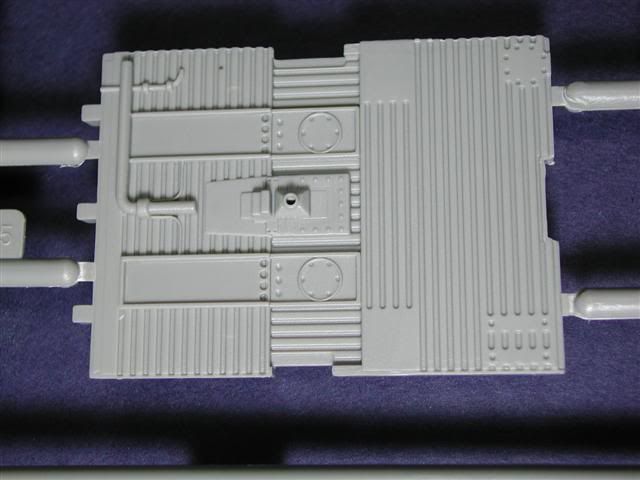 Engine bulkhead ...




Seat ...




Gun bay ...




Shame about the ejector pin marks, but all things considered, they're not that bad. Especially when compared to kits like the Arfix Mossie which is covered in them.

Engine cowling, ammo bay and instrument panel ...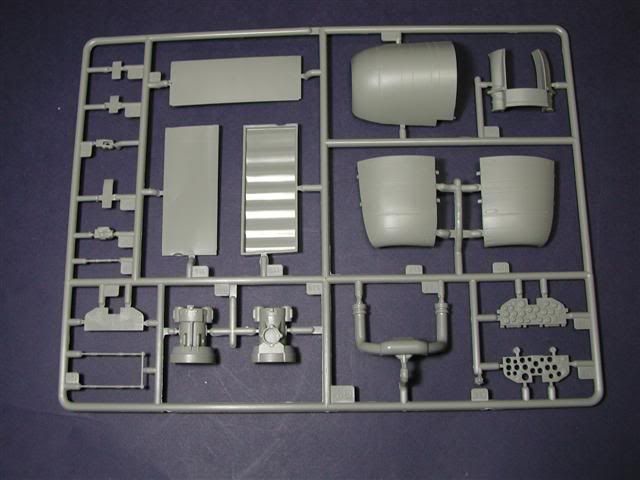 The cowling looks great, with nice interior detail ...




The instrument panel is a novel approach. It's made of three parts: A backing part with lumps for the individual instruments, a front bezels part, and a dials part which gets sandwiched inbetween the two ...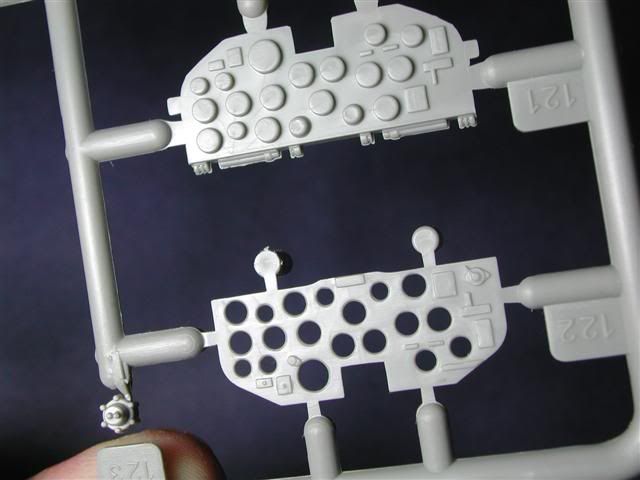 While this means that you could just drybrush or carefully paint the raised details, decals are provided in the kit.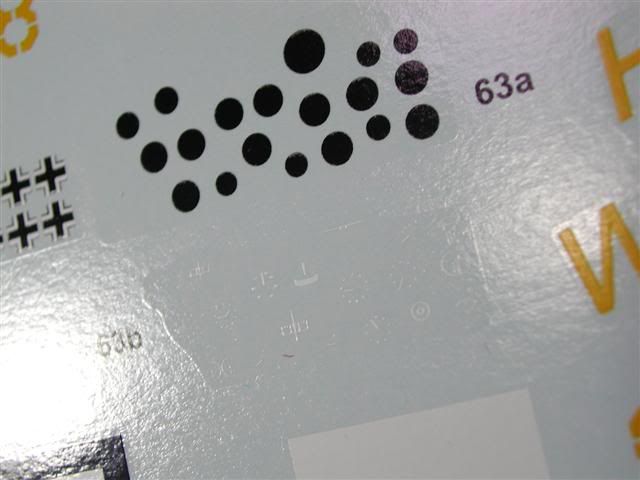 More cockpit and engine parts ...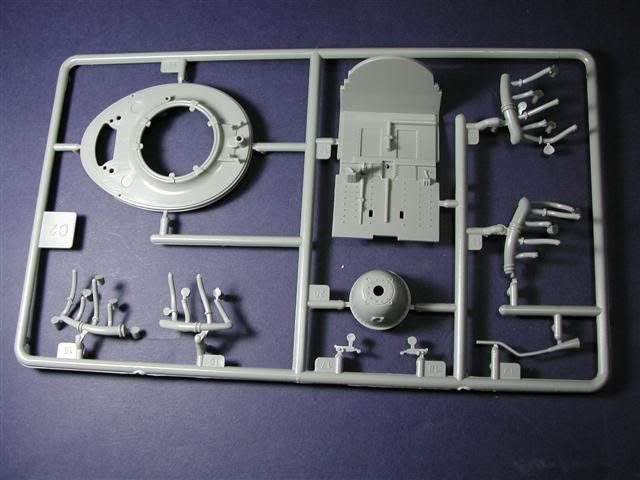 Featuring the smooth cockpit floor variant ...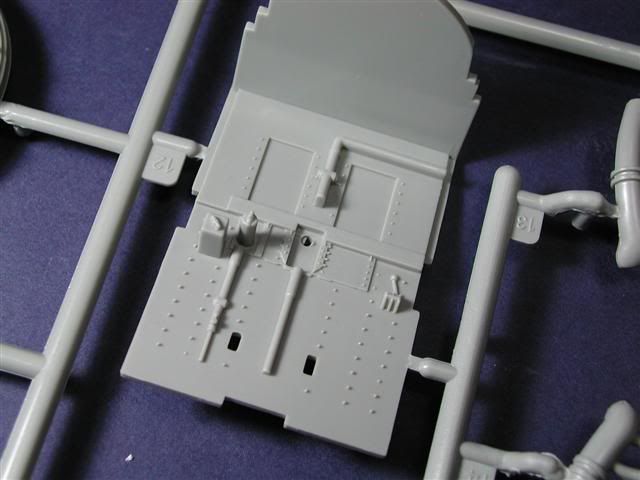 Yet more engine ...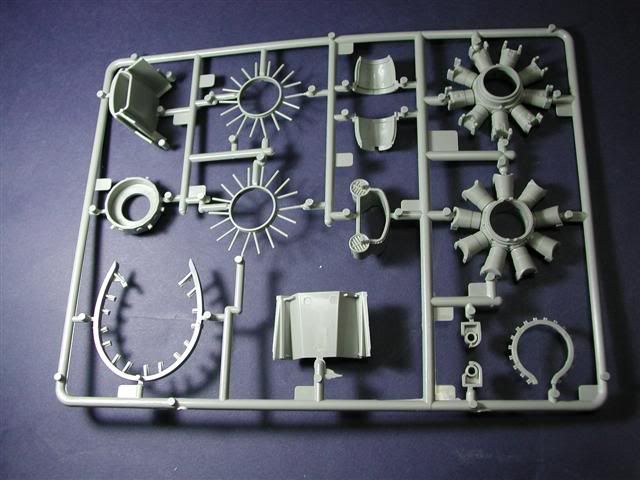 The detail is really nice and crisp ...




The cylinders are solid casts, and unfortunately suffer from some sink marks. These won't be a problem unless you want to display the model with all of the cowling removed.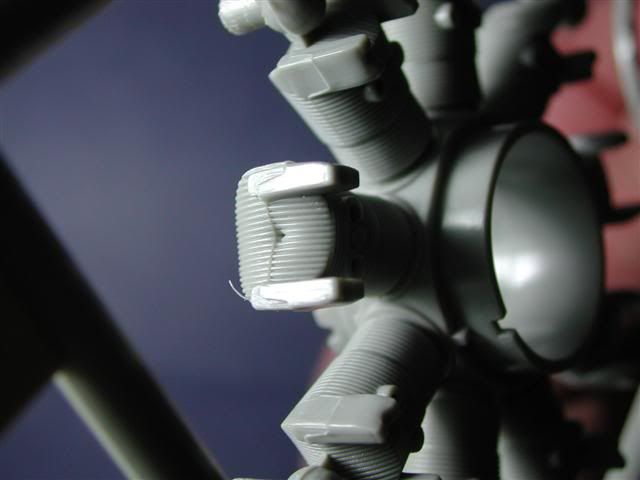 Following a similar pattern to the Tamiya P-47, it has a seperate insert for the tail. Obviously, so that other variants can be produced.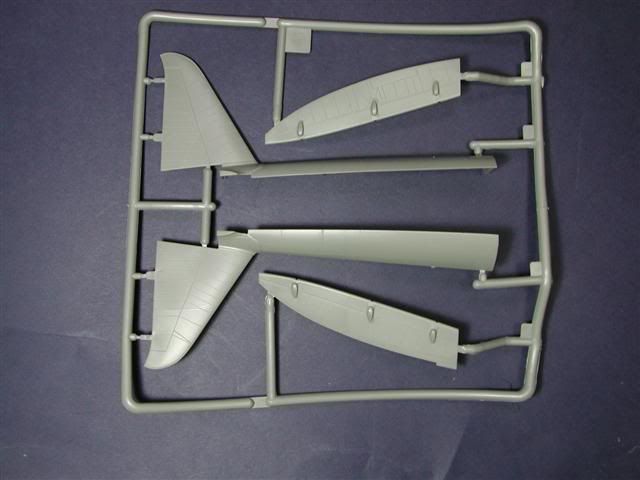 Tail planes and undercarriage ...




Again, more nice surface detail. Shame the control surfaces aren't seperate.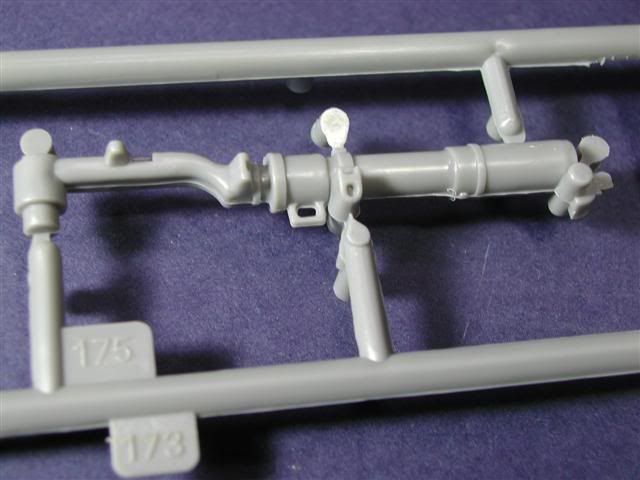 Cowling vents, and slipper tank.




Only closed vents are supplied.




Pylons, undercarriage doors and gun ports...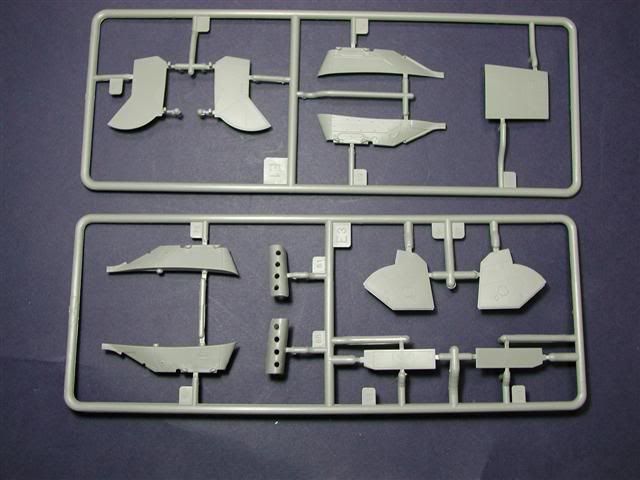 Gun ports parallel to the ground of course ...




Four types of propellor supplied!




Flaps, rocket tubes, wheel hubs ...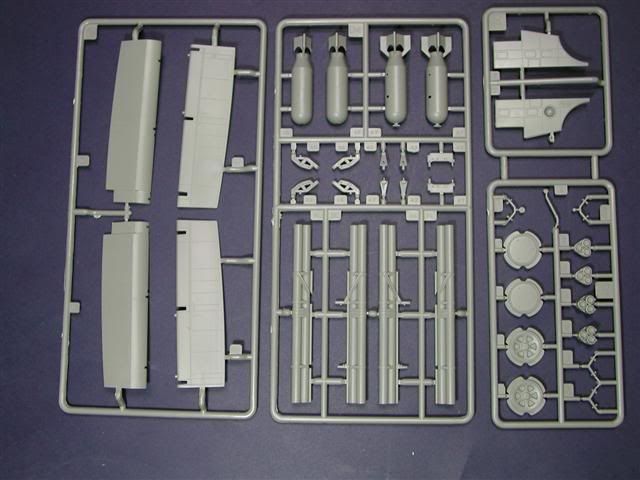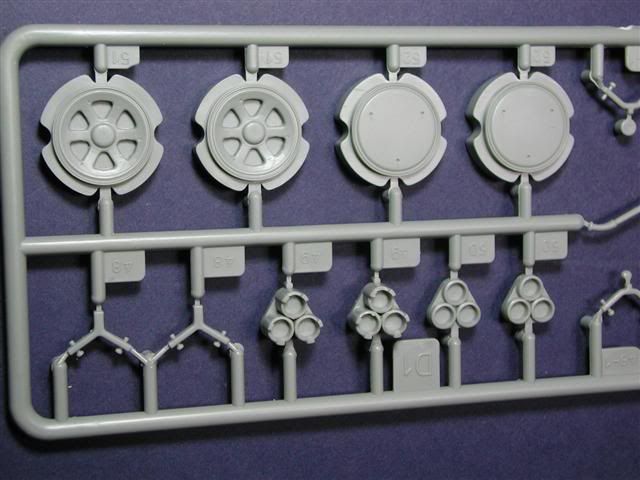 Engine, guns & cockpit ...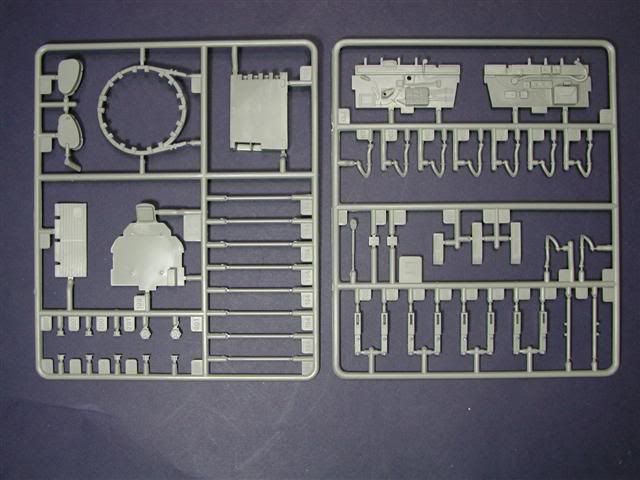 Nice sidewall detail ...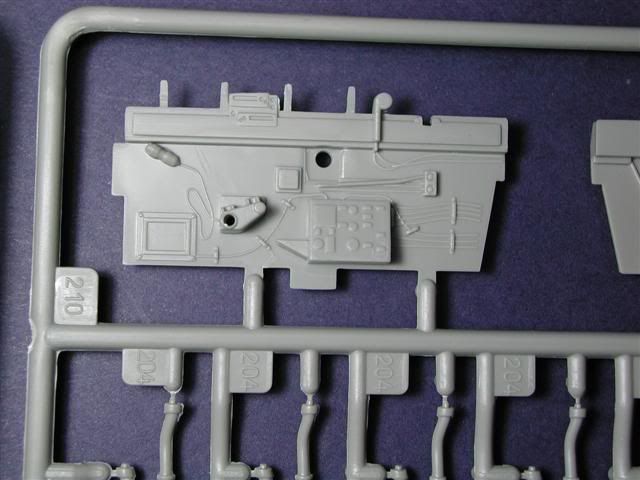 The .50 cal' gun barrels are a bit crap - I'll be replacing those with some aluminium tube.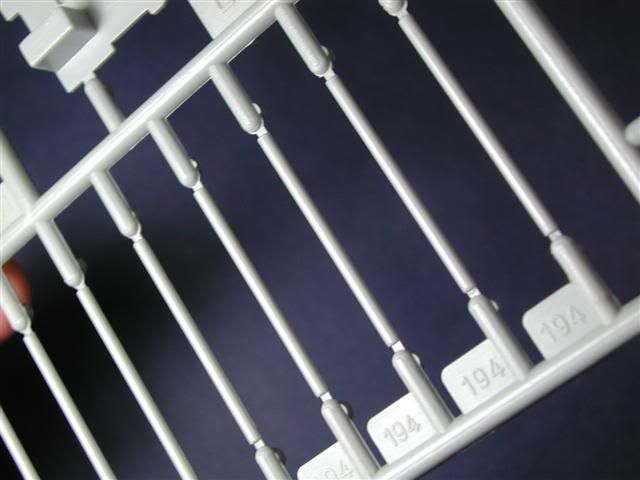 The gun bodies are nicer though ...




Lots of fuel tanks, rudder and knobs and other bits ...




With lots of nice detail ...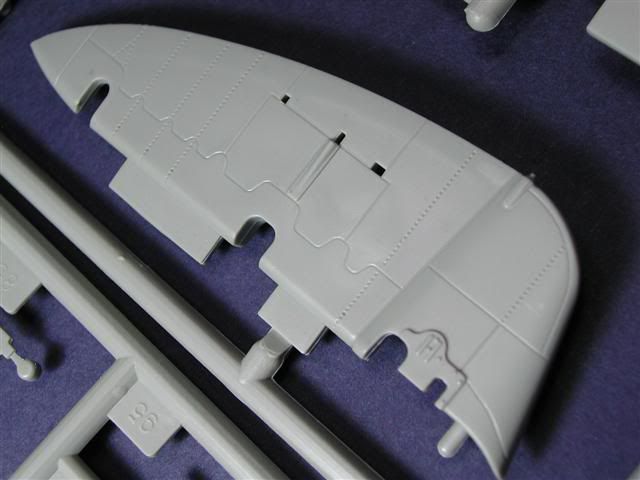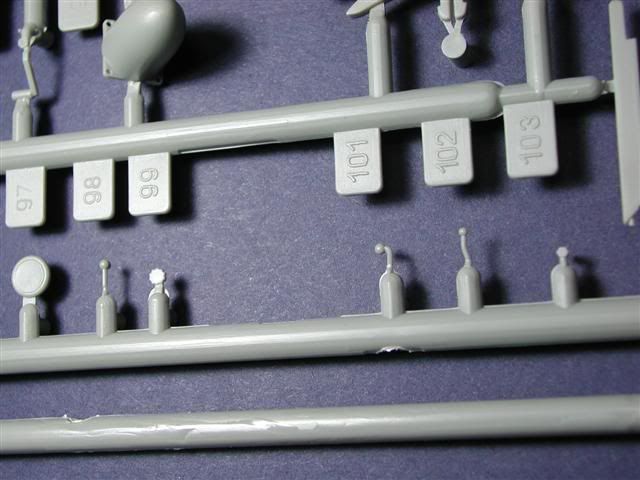 A slightly odd inclusion are the vinyl tyres and pilot figure...




The detail on the figure is neat although he's a bit long in the leg. I might even have a go at painting him.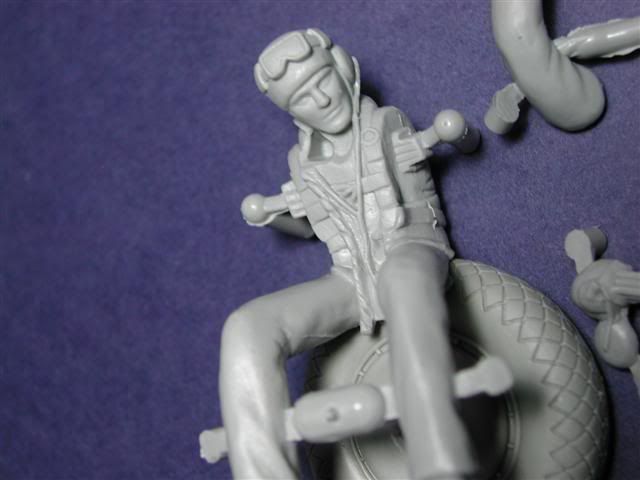 The wheels are slighly unusual in that they come with half a hub molded onto one side. The harder styrene hub fits into the open side. The build reports I've read say that this isn't a problem though.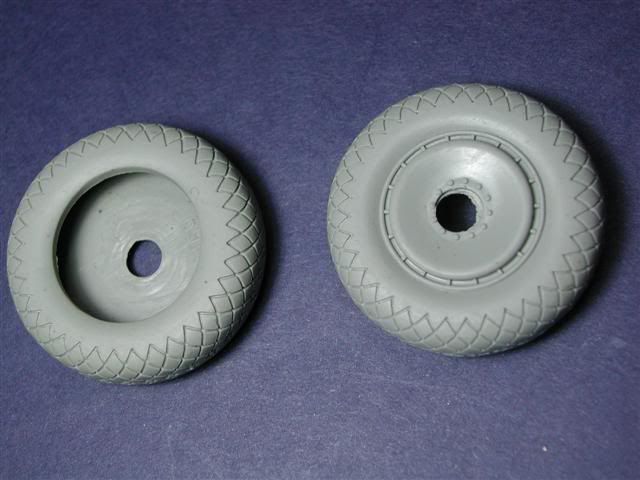 The clear parts look good and include seperate wing-tip lights. Again, the fit of the canopy is supposed to be very good.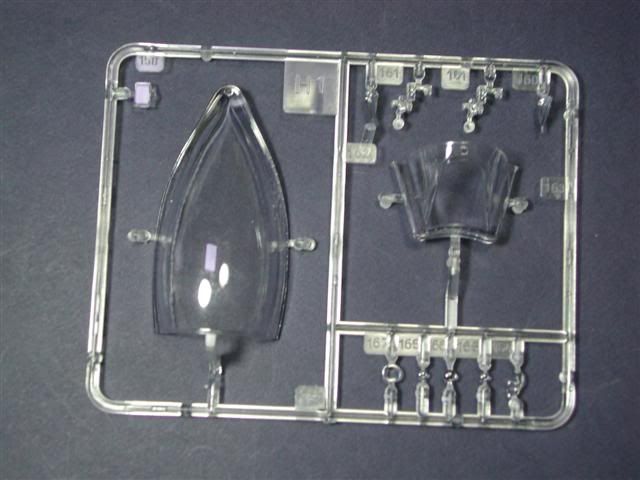 Although packaged in a seperate bag, mine suffered from a little scuffing on the top of the main canopy. Some polish and a dip in Kleer should sort that out no problem.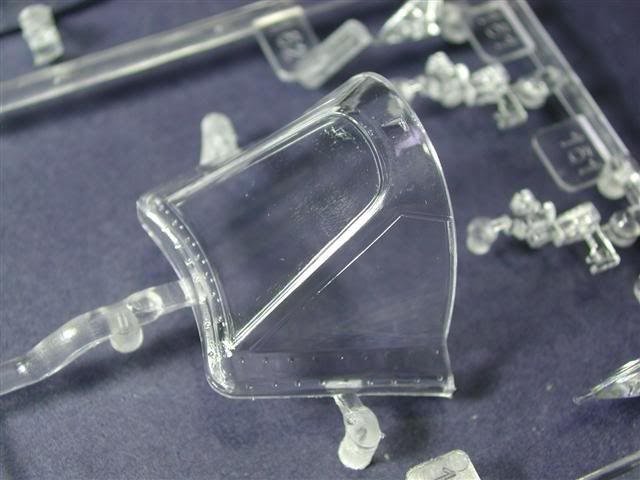 Value for Money - This kit isn't cheap, but you get a lot of plastic for your money, and a very nice looking pile of plastic at that. It's comparable in price to the current Trumpeter 1:24 fighters, but pretty much half the price of the Airfix 1:24 Mosquito. However just like the Mosquito, it doesn't include any seatbelts, which I think are almost as necessary as including decals in a kit of this kind. There is of course a set of Eduard PE seatbelts available for around £7, but I might try the Radub 1:32 belts which are fantastic looking and will probably look fine in this scale, as most belts I see are way over scale anyway.

Conclusion - I think this is a fantastic kit of one of my favourite aircraft. It's got lots of parts with lots of very good detail, as well as good options of variants and weapons. All the build reports I've read report no serious fit problems and the accuracy appears to be acceptable also. The decals look nice, but a greater variety of schemes would be my preferance. At around £65 it's a lot of money for a model aeroplane, but should provide many happy modelling hours, and end up as an impressive, detailed model. Now, if VFS come out with an F4U Corsair in this scale, I know I'll be first in the queue to buy it.

So here are scores I gave it ...

Packaging - 8/10
Instructions - 6/10
Decals - 6/10
Accuracy - 8/10
Detail - 9/10
Extras - 8/10
Value for Money - 9/10

Overall score - 54/70